Your Locally Controlled Electricity Provider Offering Clean Energy  
Community and environment are top priorities in Coachella Valley. Desert Community Energy was formed to provide cleaner, greener energy at transparent rates. Together, we will improve the environment and reinvest in our communities.
12 Simple Steps To Save Energy & Money At Home!
Get Paid To Save Electricity With OhmConnect
DCE customers are eligible to receive $50 for joining OhmConnect and receiving alerts to save electricity when it is the most expensive and gives off the most pollution. This is a limited time offer with no strings attached and is not a rebate. Click here to learn more and save energy & money today! *Mobile Home residents and multifamily units with master meters are not eligible for this promotion. 
Save Money On Your Electricity Bill With DCE
Click here to watch this special announcement from former DCE Chair Geoff Kors about how Desert Community Energy can help save you money on your electricity bill and benefit the community. All residents and businesses in the City of Palm Springs were enrolled in DCE's Carbon Free plan offering 100% carbon-free energy at a premium to help reduce the community's greenhouse gas emissions and save our environment. You can save money on your bill by opting down to the Desert Saver plan that offers a savings over SCE's base rate plan. To opt-down to our Desert Saver plan, click here or call our customer service center Monday-Friday at (855) 357-9240.
Home Energy Yardstick: What's Your Score?
Assess the energy efficiency of your home and see how it measures up with the EPA's Home Energy Yardstick! Get a simple assessment of your home's annual energy use compared to similar homes with insights into how much of your home's energy use is related to heating and cooling versus other everyday uses like appliances, lighting, and hot water. Click here to learn more and improve the comfort of your home while lowering your utility bill! 
Desert Community Energy purchases electricity on behalf of the residents and businesses enrolled in the program. Southern California Edison (SCE) delivers your electricity and maintains the lines as it always has and you still get a single monthly bill from SCE. 



Our basic plan comparable to current SCE rates and energy mix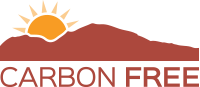 DCE's premium plan will give you 100% carbon-free energy
How Do I Join Desert Community Energy?
You don't have to do anything to become a DCE customer. If you are a Palm Springs resident or business, you are automatically be enrolled in our Carbon Free plan. This energy is the best way to reduce your carbon footprint and help reduce our climate impacts because it is 100% carbon-free. You also may opt down to our Desert Saver plan, which is a lower cost but significantly less green energy than our Carbon Free plan. 
To get involved with Desert Community Energy, consider joining our Community Advisory Committee.
Financial Assistance Programs
Programs such as CARE (California Alternative Rates for Energy), FERA (Family Electric Rate Assistance) and Medical Baseline Allowance are available to DCE customers through Southern California Edison (SCE). For more information on how you can save up to 30% on your energy bill, click here and contact SCE by calling 1-800-477-6620 or visit www.sce.com/care.
Join our mailing list for the latest news and updates from DCE.
Desert Community Energy - DCE
Friday, December 1st, 2023 at 4:00am
Desert Community Energy - DCE
Wednesday, November 29th, 2023 at 7:00am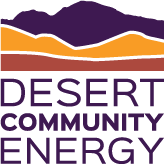 To view the community presentation regarding the launch of DCE, please click below: