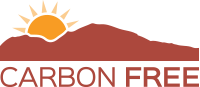 With DCE's Carbon Free plan, we are working together to save our planet to create a sustainable resilient community for today and the future generations of tomorrow.
By enrolling the entire City of Palm Springs at 100% carbon-free, the city has reduced its carbon footprint by over 8,000 metric tons each month. No single action by the City of Palm Springs could have reduced emissions this much. It would be like removing over 22,000 cars from the road for a year!
For just a little bit more each month, we hope you'll join us in going Carbon Free to save our environment. You may also choose to opt down to our Desert Saver plan that is comparable to current SCE rates and energy mix but still supports our locally controlled DCE program. Alternatively, you can also choose to opt out of both plans and keep SCE as your provider.