Save Money & Energy with DCE
The easiest way to save money on your electricity bill is to reduce your energy usage! We're here to help you with energy saving tips, resources, and rebates. Don't forget that you can also opt-down to DCE's Desert Saver plan to save and click here to learn about our COVID-19 Resources and to find out if you qualify for Financial Assistance. To get started, please click a button below if you are a residential or commercial customer.
Limited Time Offer for DCE Customers
We are excited to share that all DCE customers in Palm Springs are eligible to receive $50 for joining OhmConnect. When you sign up, you'll receive alerts when energy is most expensive and gives off the most pollution. If you save energy during this time, OhmConnect will reward you with gift cards or even cash via PayPal. That's in addition to the savings on your utility bill. it's a win-win! This is a limited time offer with no strings attached and is not a rebate. Click here to learn more and save energy & money today!
Energy Saving Tips To Save Money At Home
Whether it's a simple action that costs nothing at all or major project, DCE can help you save money and energy while improving the comfort of your home and reducing your carbon footprint.
Click on the arrow below to view corresponding tips! 
Simple Ways to Save & Conserve: Be Leaner!
Ø=no cost, $=very low upfront cost, $$=low to medium upfront cost, $$$=medium to high upfront cost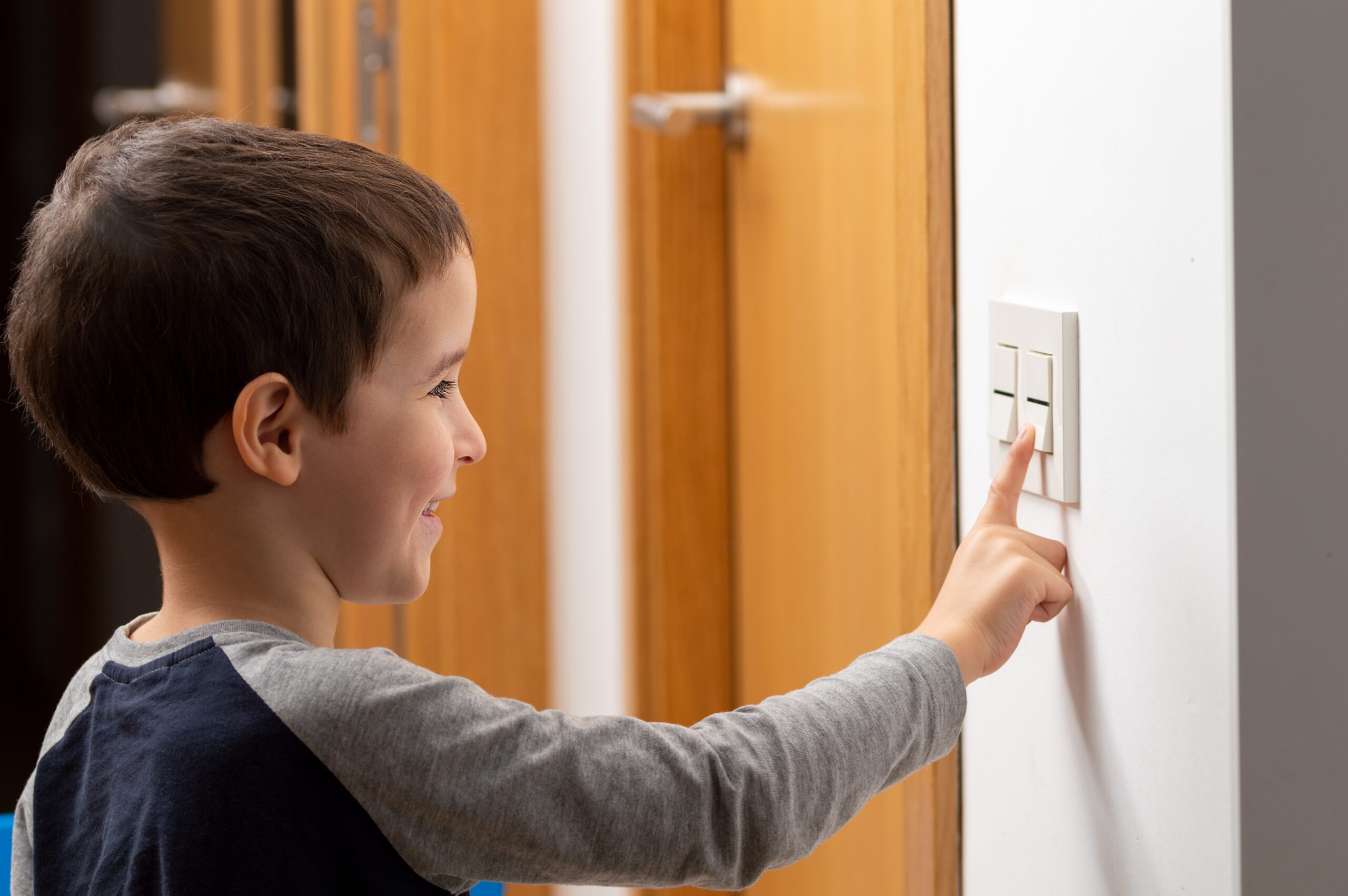 Turn off lights & electronic devices when not in use
This one may be obvious, but the best way to save on lighting is to make sure you turn off all the lights when you leave a room! This easy task is something everyone in your family can practice to save money.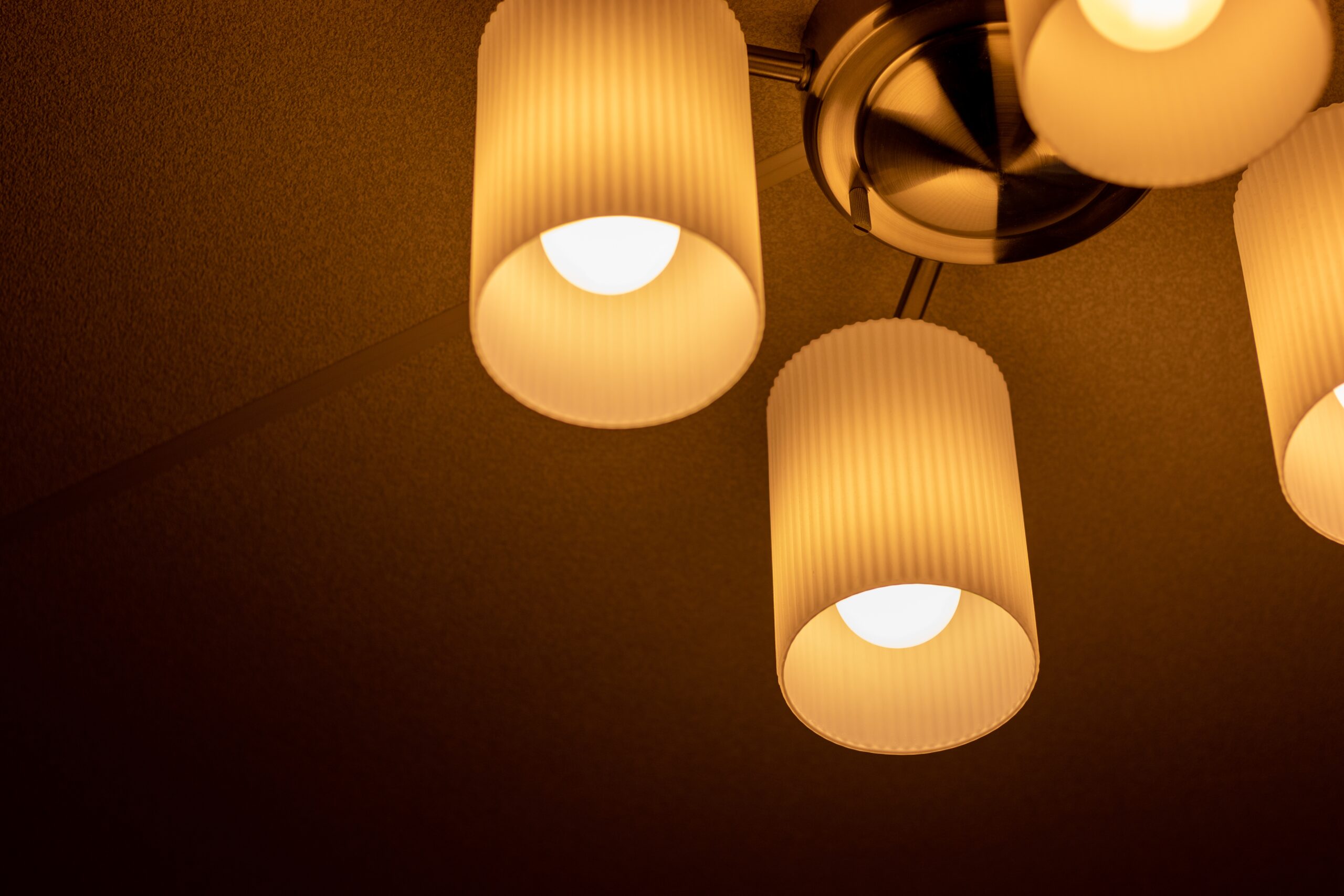 Don't over-light rooms: Use your dimmer
Dim lights when possible. Turn up the power if you need more light for focused activities like reading or writing, or turn lights all the way down to create a relaxed atmosphere.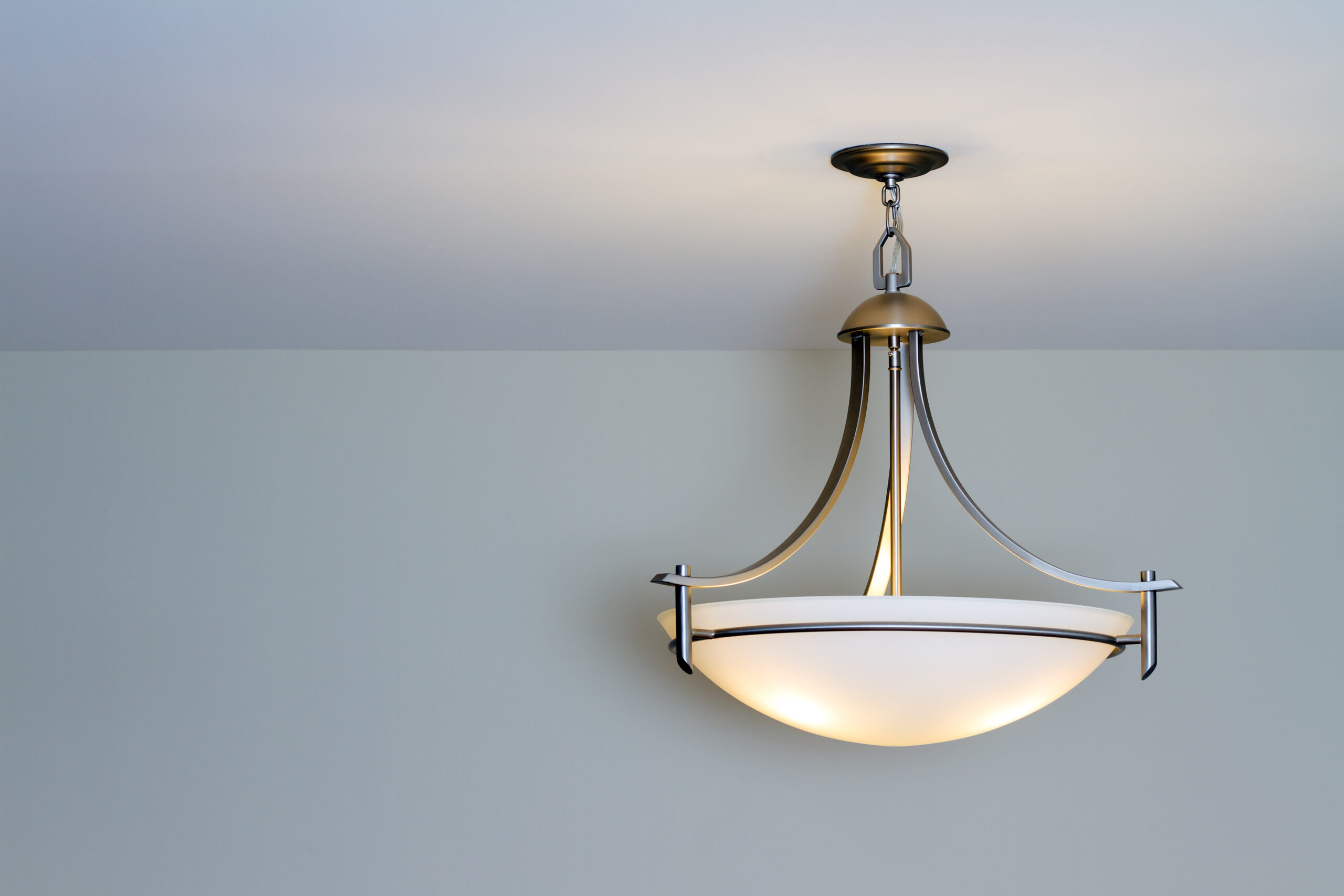 Dust or clean light bulbs periodically
Dust buildup on lamps and lightbulbs can keep light from shining through. Dust and dirt buildup can reduce total illumination by 50%, according to Consumer Reports. For the most efficient lighting, make sure to clean and dust lamps and bulbs periodically.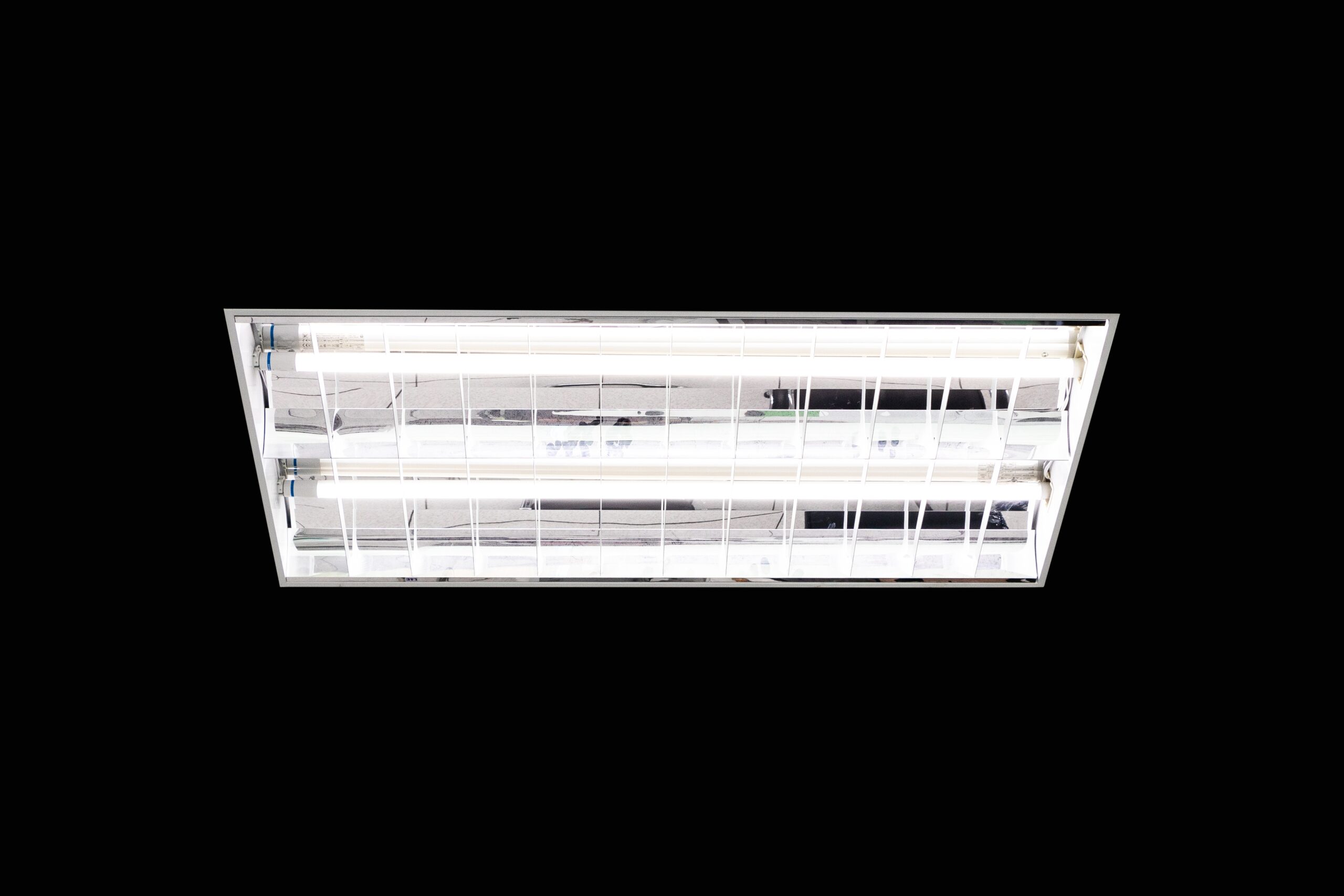 Do not install more than 2 tubes in fluorescent fixtures
Fluorescent fixtures often serve utility spaces and offices.  In these spaces there is often little need to have 4 fluorescent tubes in each fixture to provide general lighting.   Reducing the number of tubes significantly reduces the amount of lighting at no cost.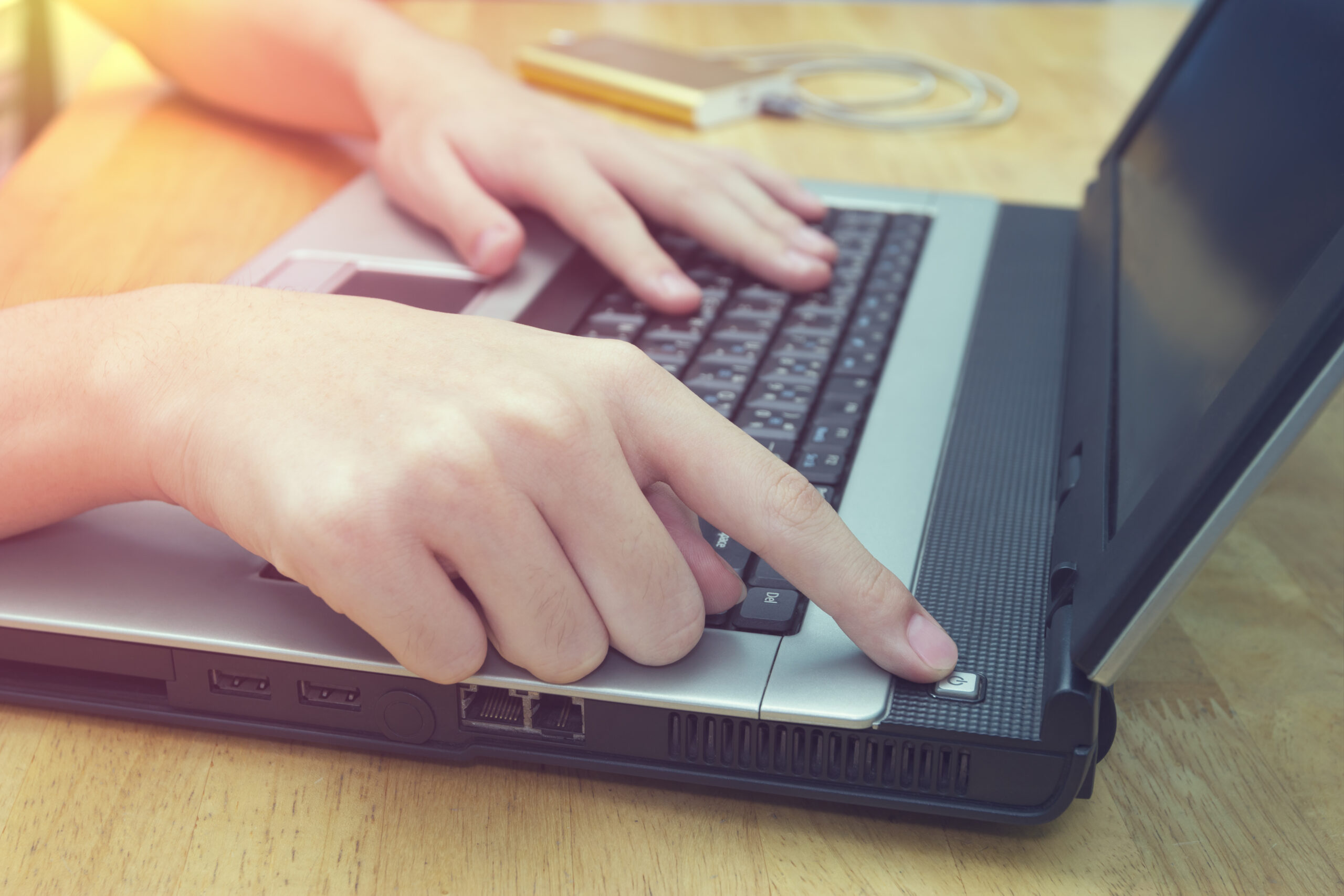 Setup hibernation feature on your computer & TV
The hibernate feature saves even more energy than sleep mode as it allows your computer to be turned off completely while still storing documents and files. Similarly the hibernate feature on a TV does not change the channel.
Keep it cool by closing the fridge door
Did your parents ever tell you, "shut the fridge door; you'll let all the cold out"? Well it's true and you can waste a lot of energy leaving that door open too! Studies show that refrigerators are second only to air conditioner units in the amount of energy they use per year. So keep it closed and keep it cool!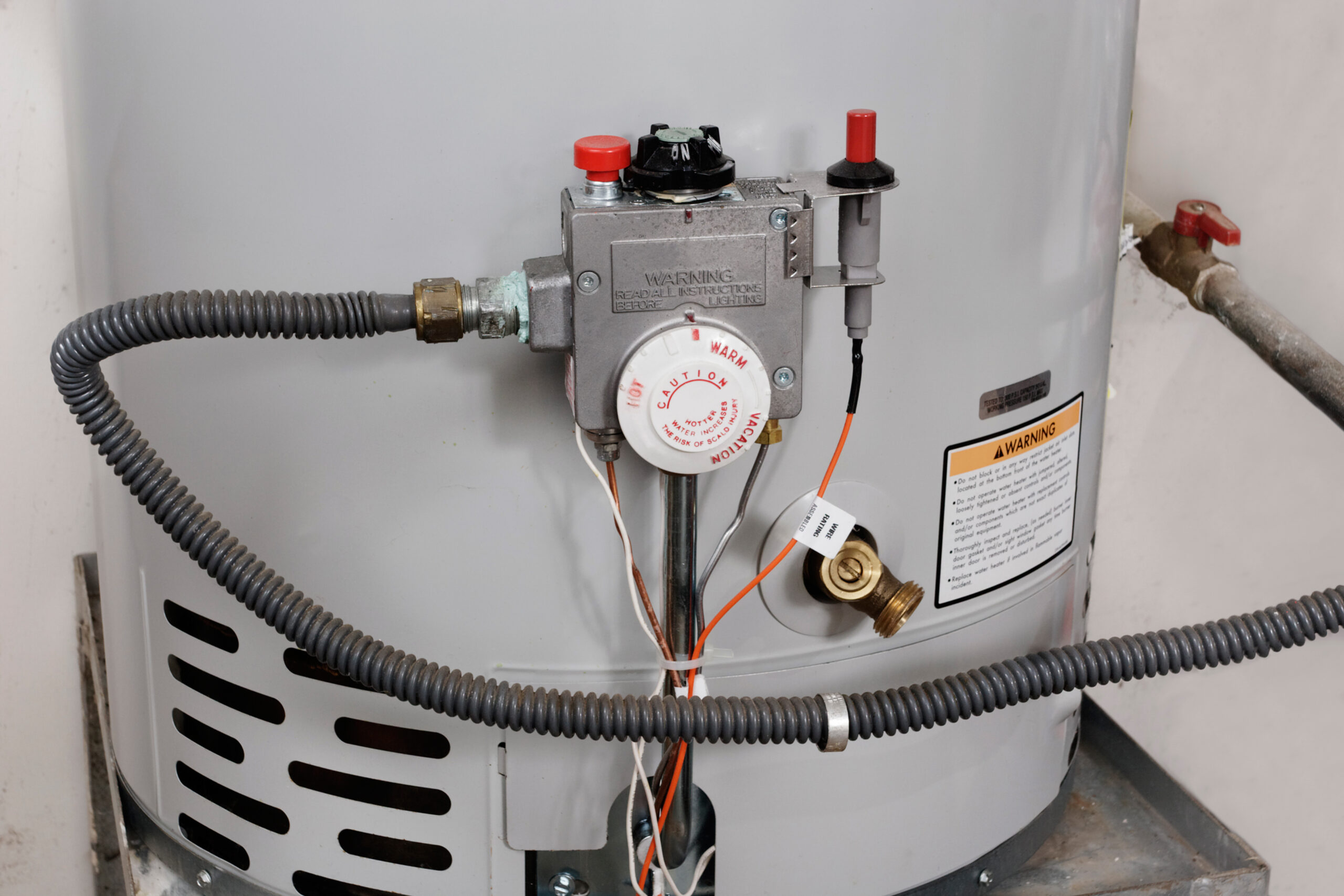 Reduce energy for water heating
Take simple steps – like lowering your water heater's temperature and installing low-flow showerheads to reduce your water heating bills.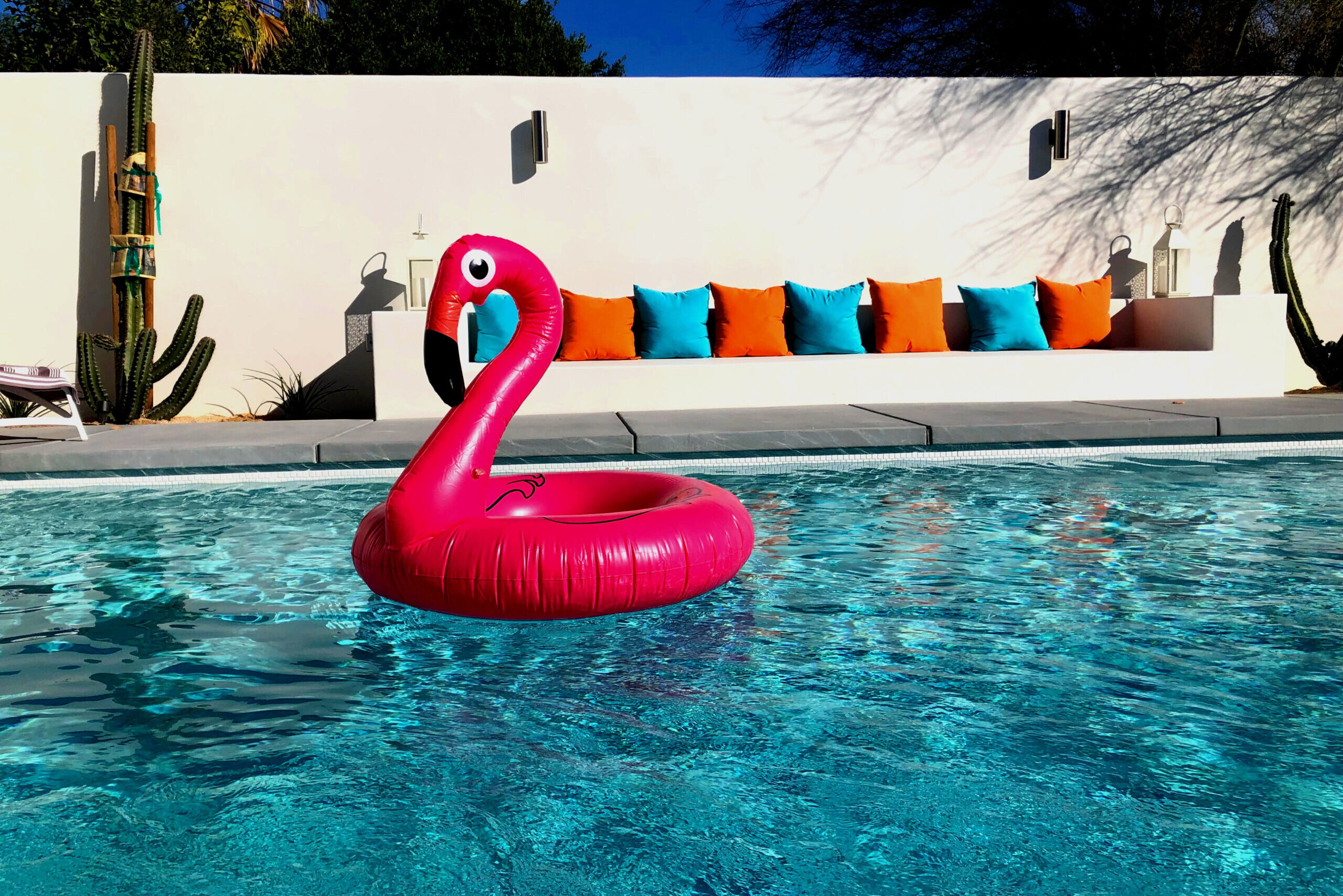 Adjust your pool pump settings
Running your pool pump for a maximum of 8 hours at night or splitting it between mornings and night is a great way to conserve energy and save money. This is because 8 hours is all that is needed to effectively filter your pool and circulate chemicals. Running your pump before 4:00 p.m. or after 9:00 p.m. is all about avoiding peak energy use hours, which is when energy companies charge the most to use electricity.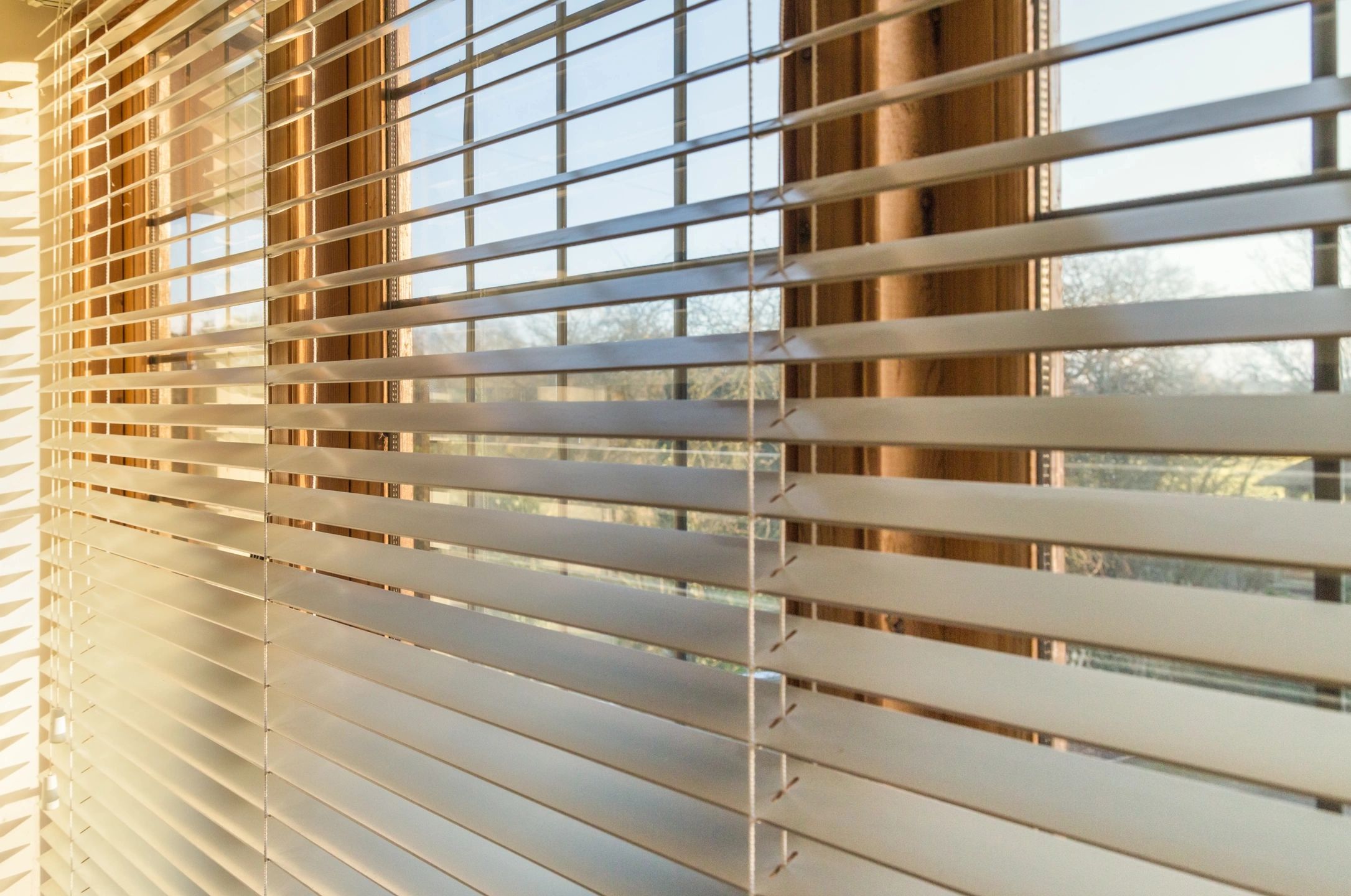 Take advantage of the daylight and outside air
If you have screens on windows or patio doors, take advantage of daylight and outside air to warm your home by opening shades and/or partially opening windows.  In mild winters, the outside air can warm a home during the daytime. In spring and fall, outside air can cool a home rather than using the air conditioner for cooling.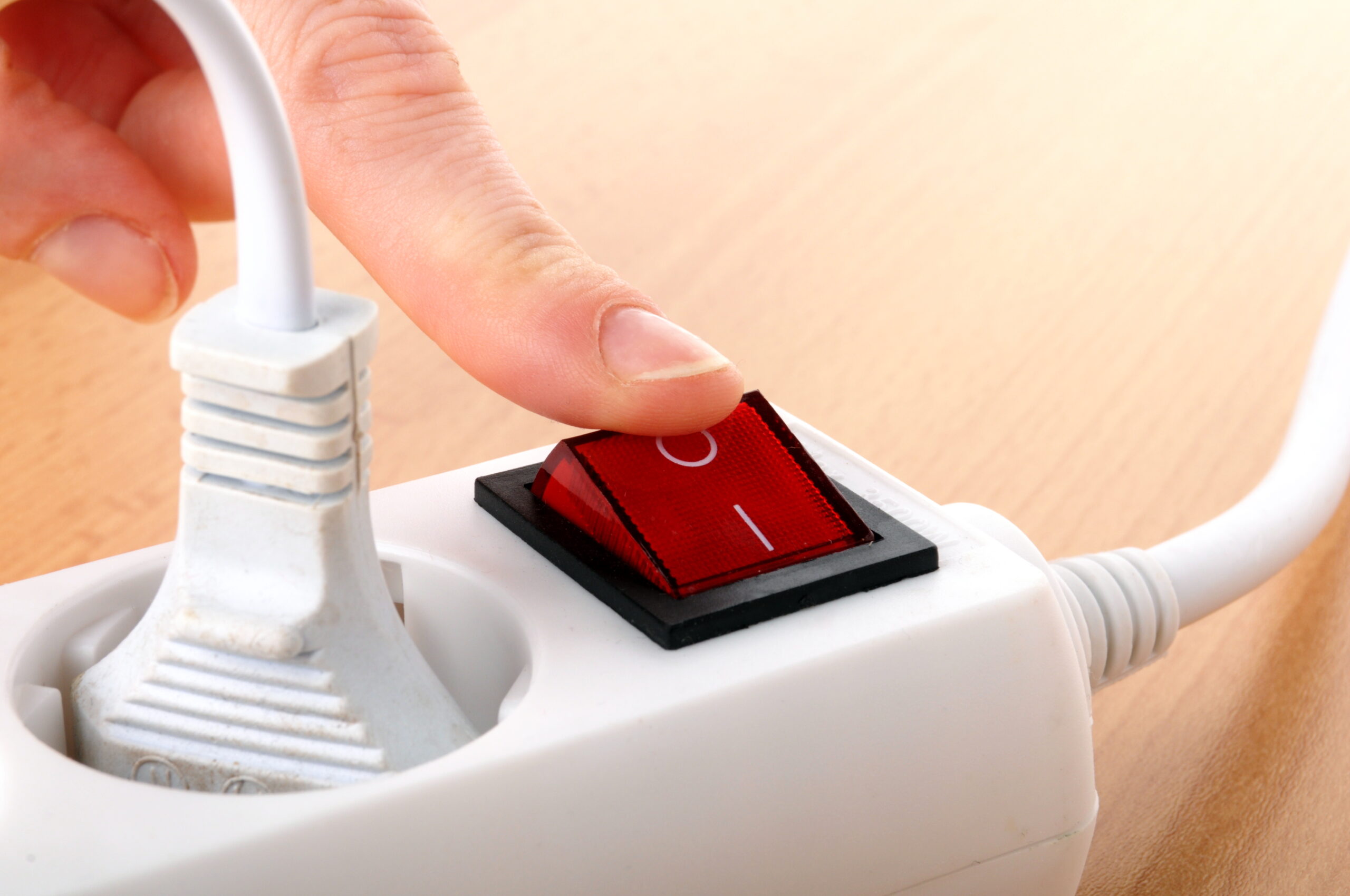 Put your electronic devices, appliances and chargers into a power strip and turn off when not in use. All devices use power when plugged in to outlet which is called "vampire" load.
Adjust your thermostat setting
This one may be obvious, but a simple way to save on HVAC costs is to adjust the thermostat. Set the thermostat no lower than 78°F in summer and no higher than 72°F in winter. This easy task is something everyone in your family can practice to save money.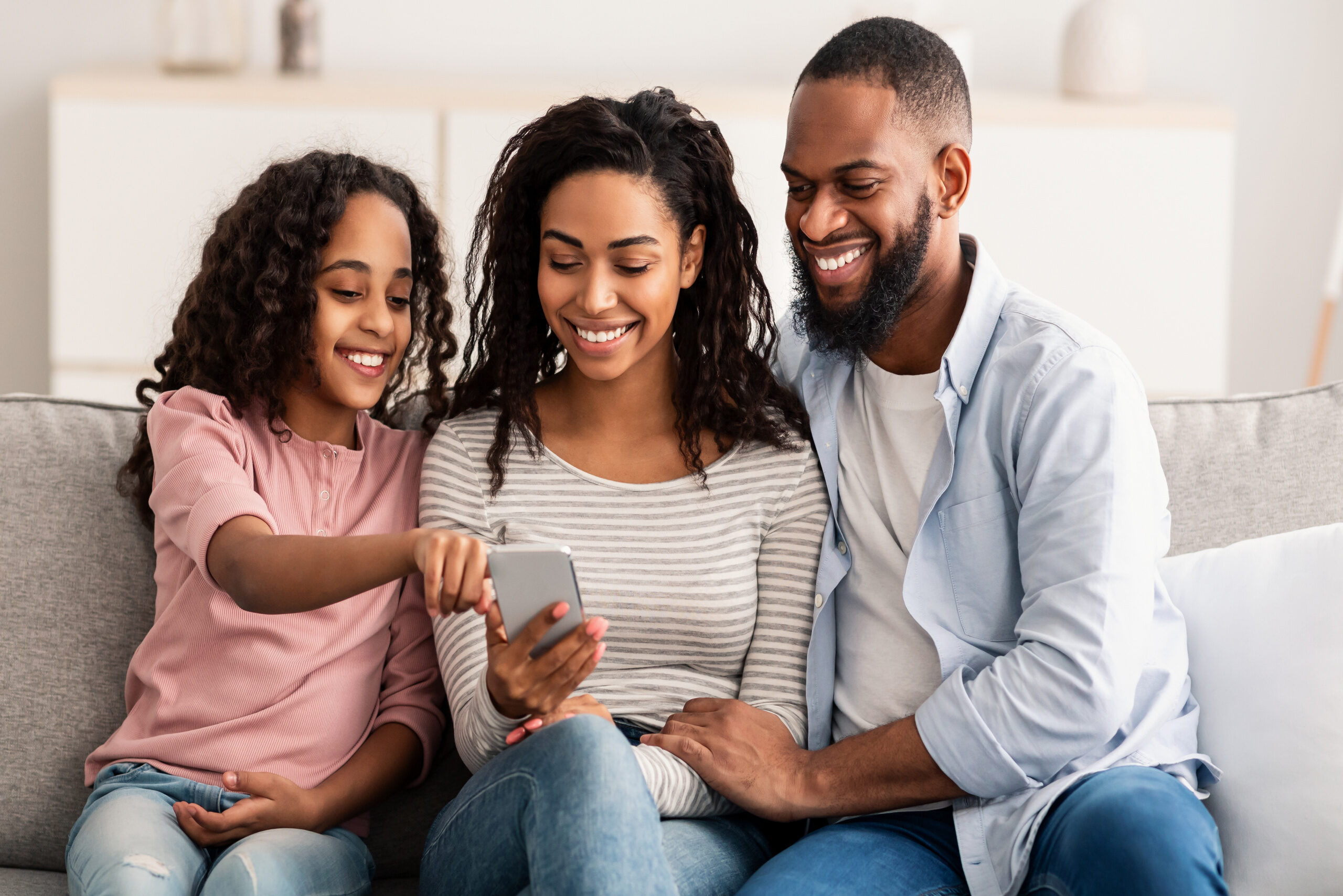 Sign-up for OhmConnect & be rewarded
OhmConnect is a free service that rewards California customers for saving energy. When you sign up, you'll receive alerts when energy is most expensive and gives off the most pollution. If you save electricity during this time, OhmConnect will reward you with gift cards or even cash via Paypal. That's in addition to the savings on your utility bill. It's a win-win!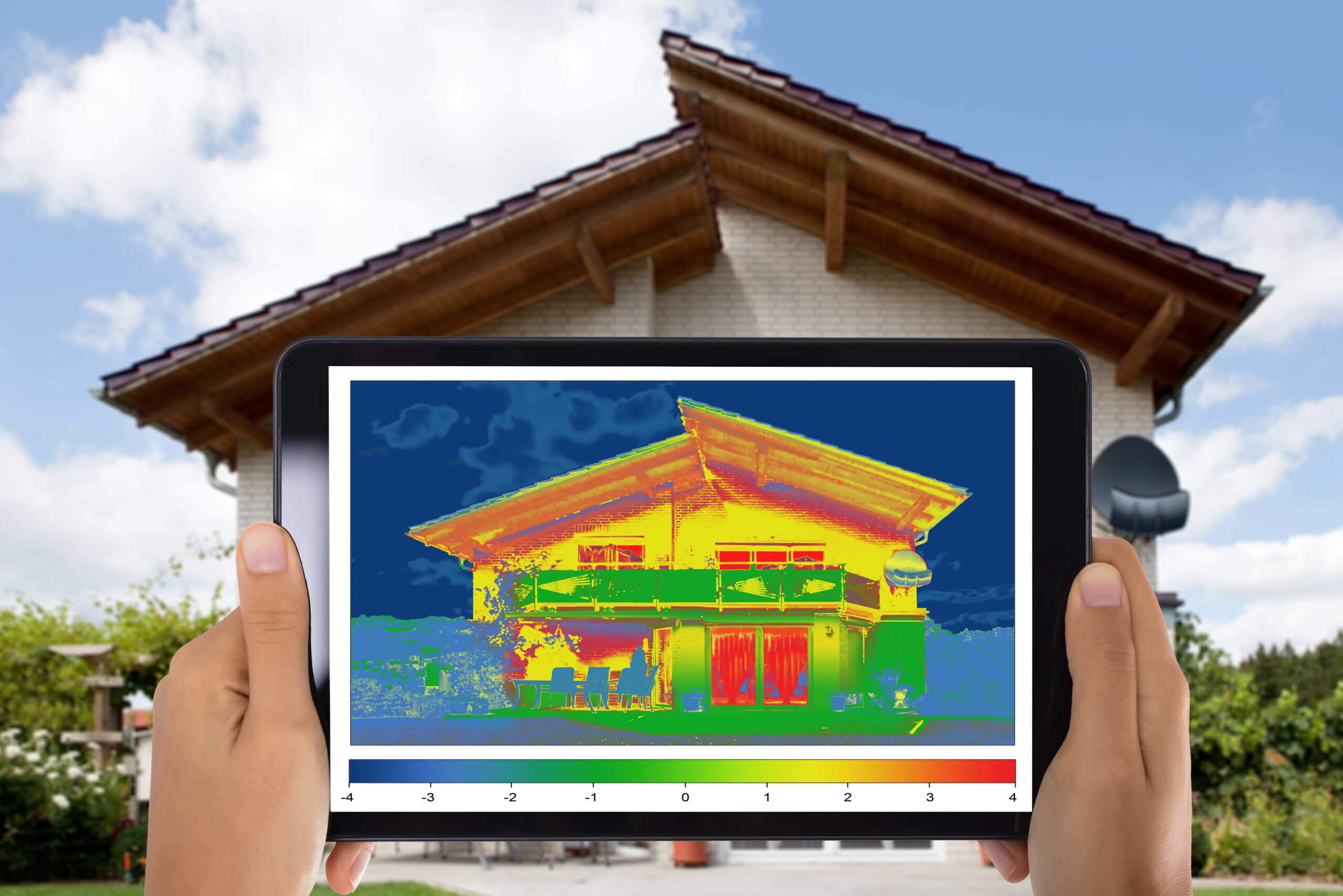 Perform a home energy audit
You can do your own home energy audit or consult a home performance contractor to get a comprehensive audit to achieve larger savings. The City of Palm Springs offers a $100 rebate for home energy assessments done by a qualified professional.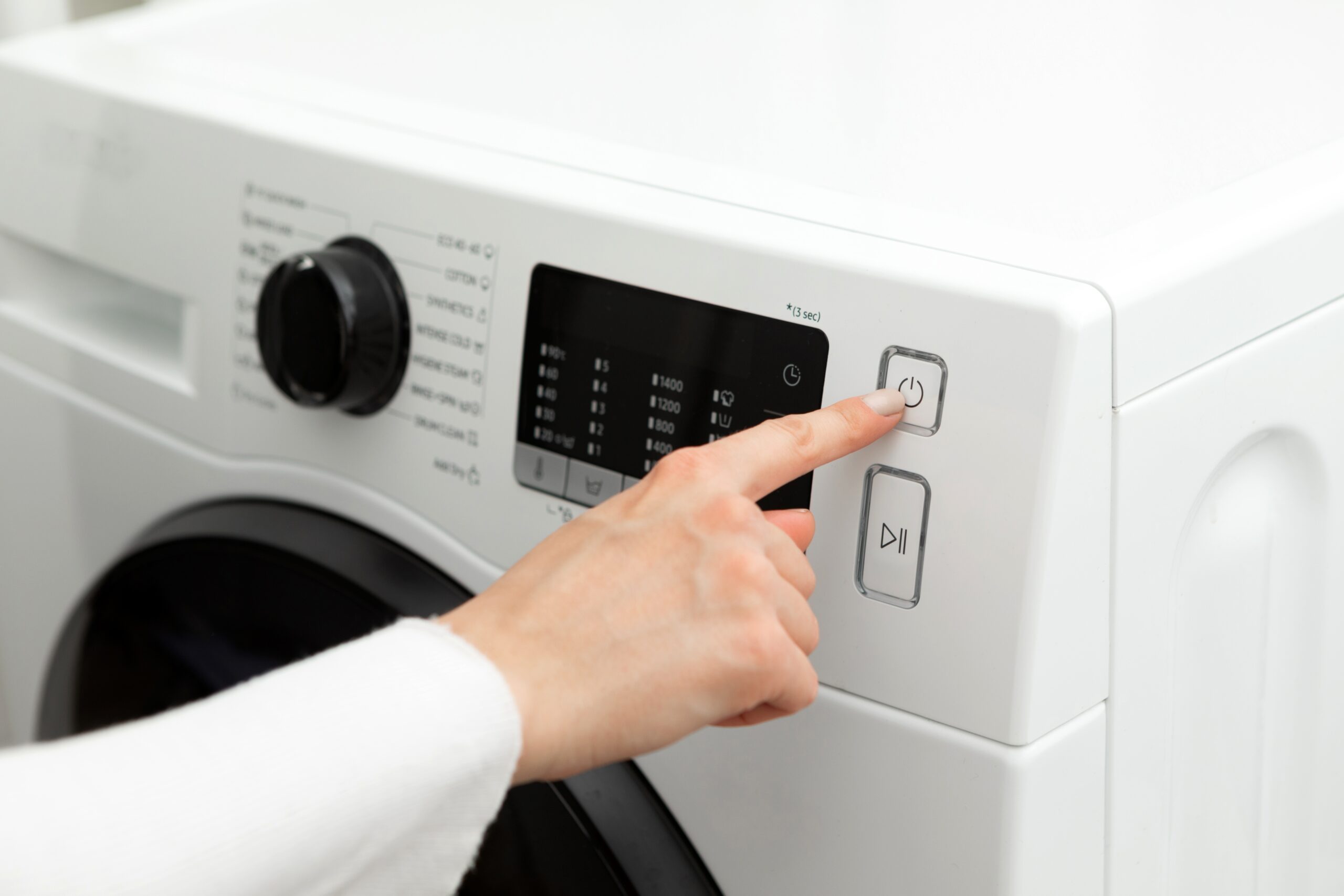 Power down between 4:00 – 9:00 p.m.
Energy demand is high and rates are even higher between 4 p.m. and 9 p.m. due to less wind and solar power being available. To save money and do your part to conserve energy, avoid using large appliances such as washers, dryers, and dishwashers during these hours.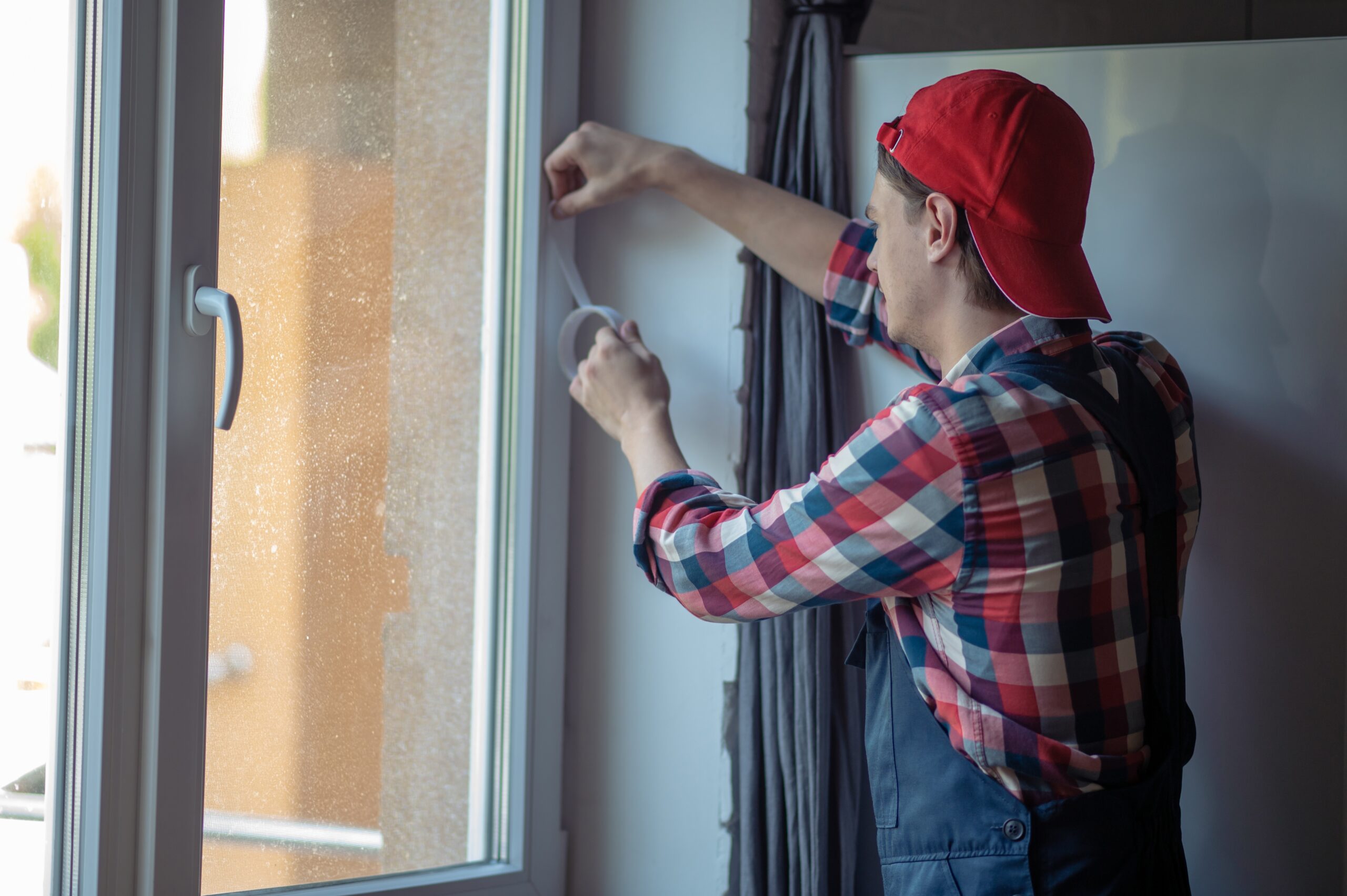 Look for air seepage around windows and exterior doors. Install weatherstripping where needed. Intrusion of unwanted air from the outside adds to energy costs.
Energy Efficiency Tips: Be Keener
0=no cost, $=very low upfront cost, $$=low to medium upfront cost, $$$=medium to high upfront cost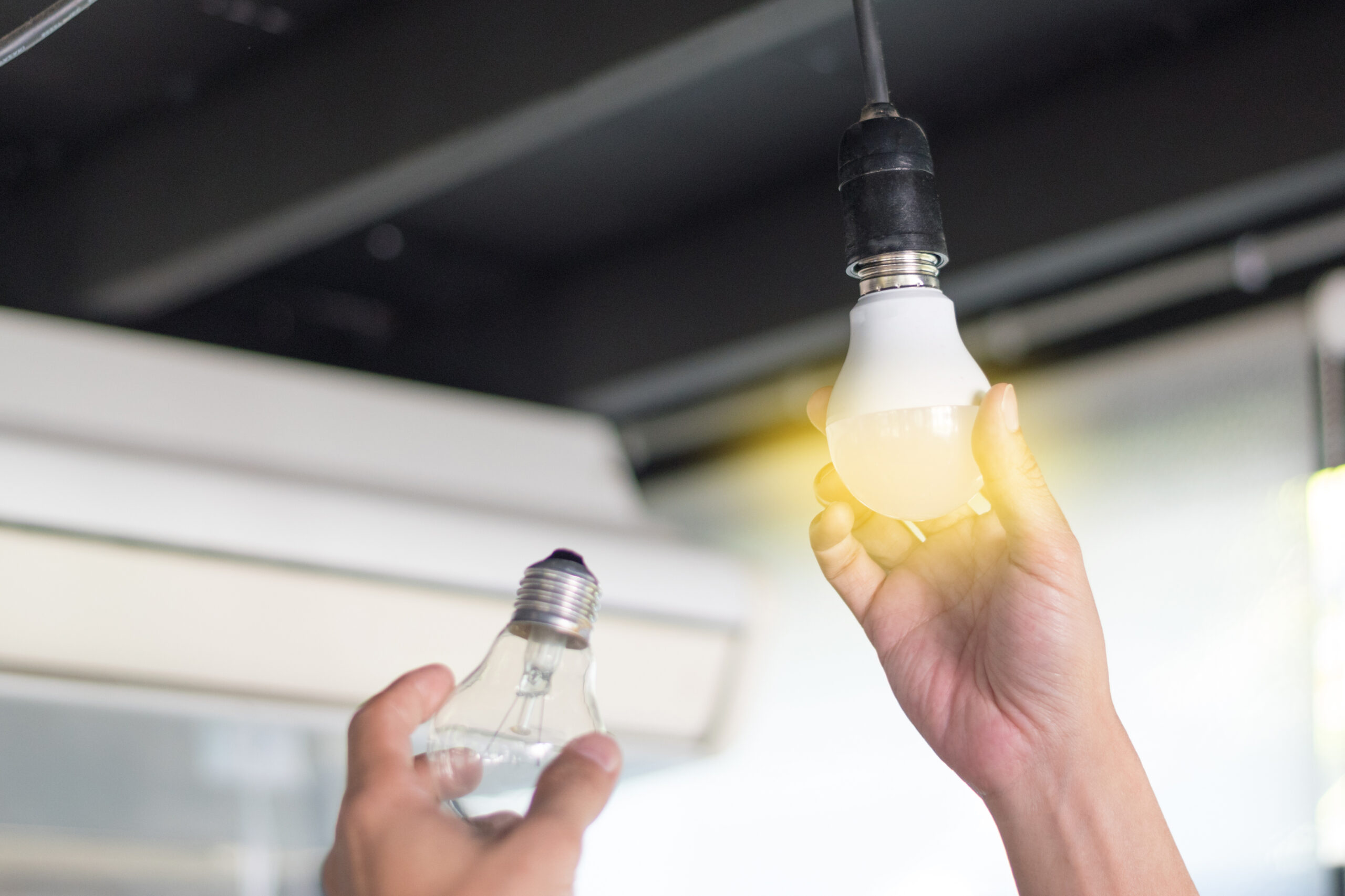 Replace existing bulbs with reduced wattage
The wattage of a light bulb affects the amount of light it emits. The higher the wattage the brighter the light will be, but at the same time it uses more energy. So, when choosing a light bulb, you need to consider both brightness and energy efficiency. For greater energy and financial savings, switch out higher wattage bulbs for lower wattage in rooms and spaces that do not need bright lights.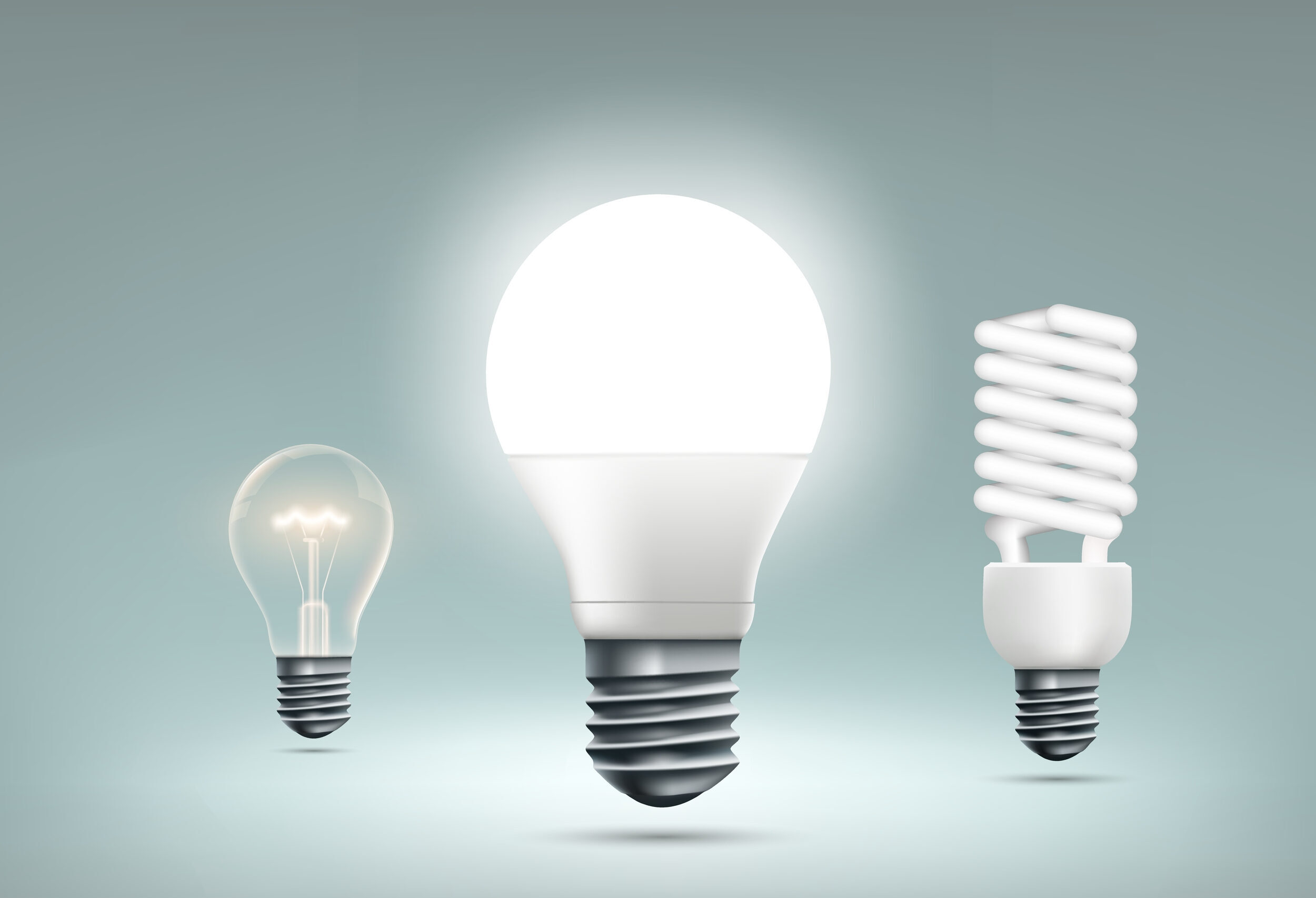 Install LED bulbs in frequently used lights
When replacing light bulbs, use LED bulbs in light fixtures whenever possible. Pick 5 of the frequently used lights and replace with LED bulbs. LED bulbs generally last longer, save substantial energy, and if frequently used the payback can be less than a year.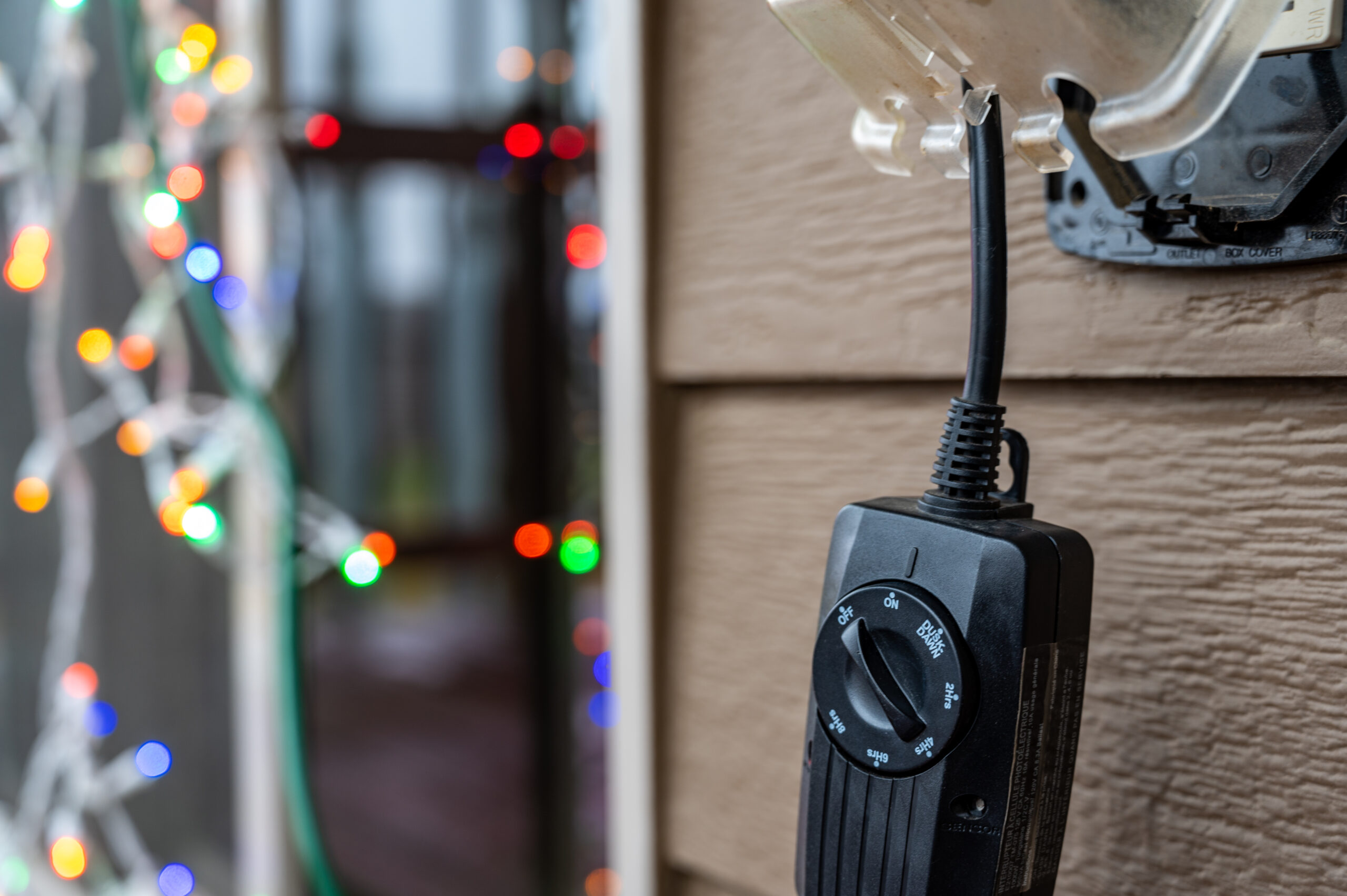 Put your plug-in lights on a timer
By setting up a scheduled timer for your plug-in lights, you can ensure that your lights are on only when you need them.  This works well for decorative, accent or task lights.  Timers for lights can be found at home improvement stores for as low as $5. This quick fix will help families with forgetful kids keep their costs under control.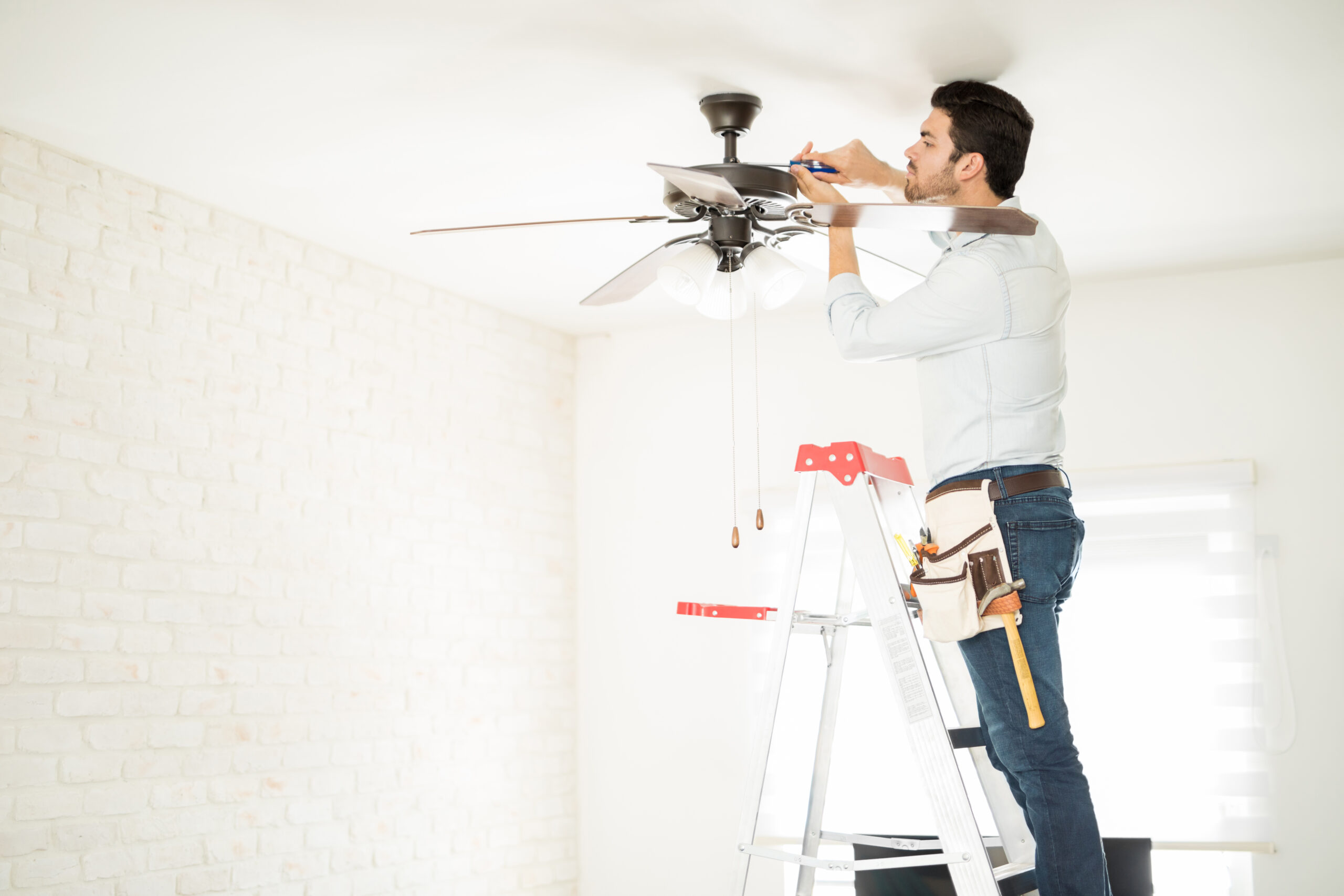 Install ceiling fans in rooms which you use regularly
Installing ceiling fans requires some effort but the payback on energy savings and comfort is substantial especially in the summer. Using a ceiling fan is equivalent to reducing the air temperature by as much as 4°F. Instead of adjusting the temperature in the whole house, a ceiling fan enables you to keep comfortable where you are without overcooling the house.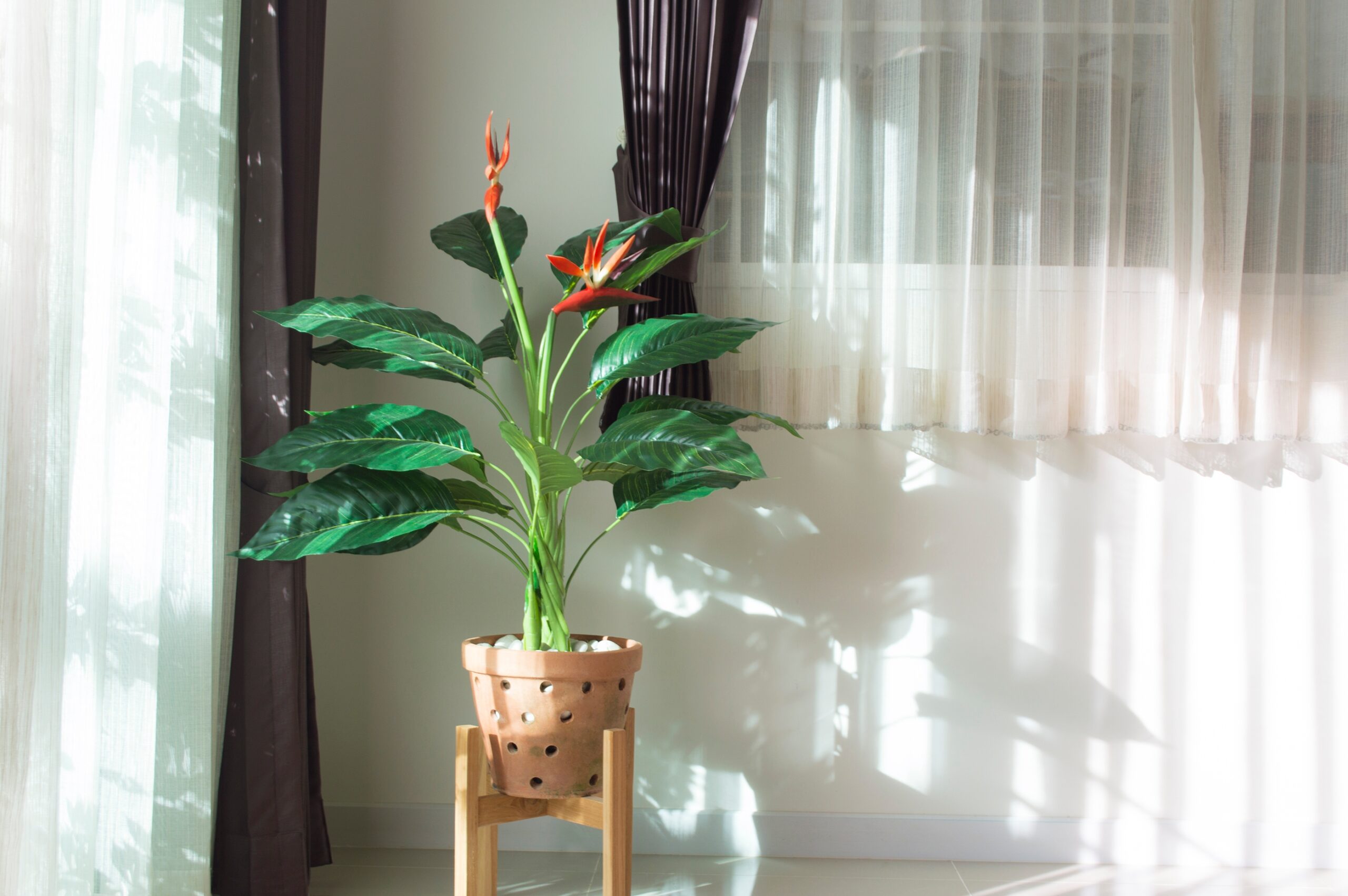 Use sunlight to your advantage
Choose window treatments that allow you to use natural light while reducing heat loss and gain. Plant trees to create shade and cool your home.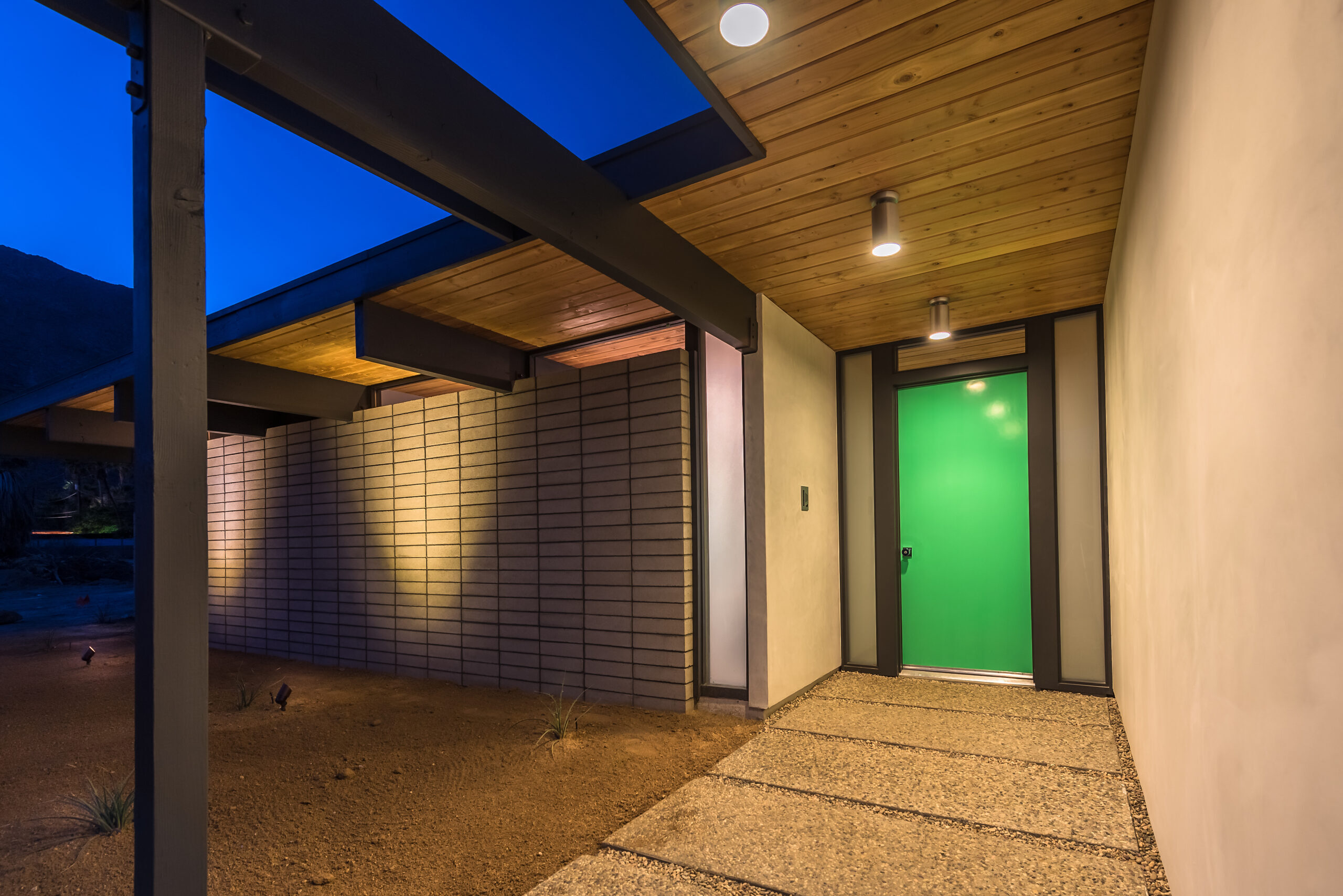 Put exterior lights on a photocell sensor
Exterior lights have little to no use during the daytime. Control these lights with a photocell sensor to ensure they only run during dusk and nighttime hours. A plug-in sensor is available for as low as. $15 and install can be a DIY project. This quick fix will help keep your lighting costs under control.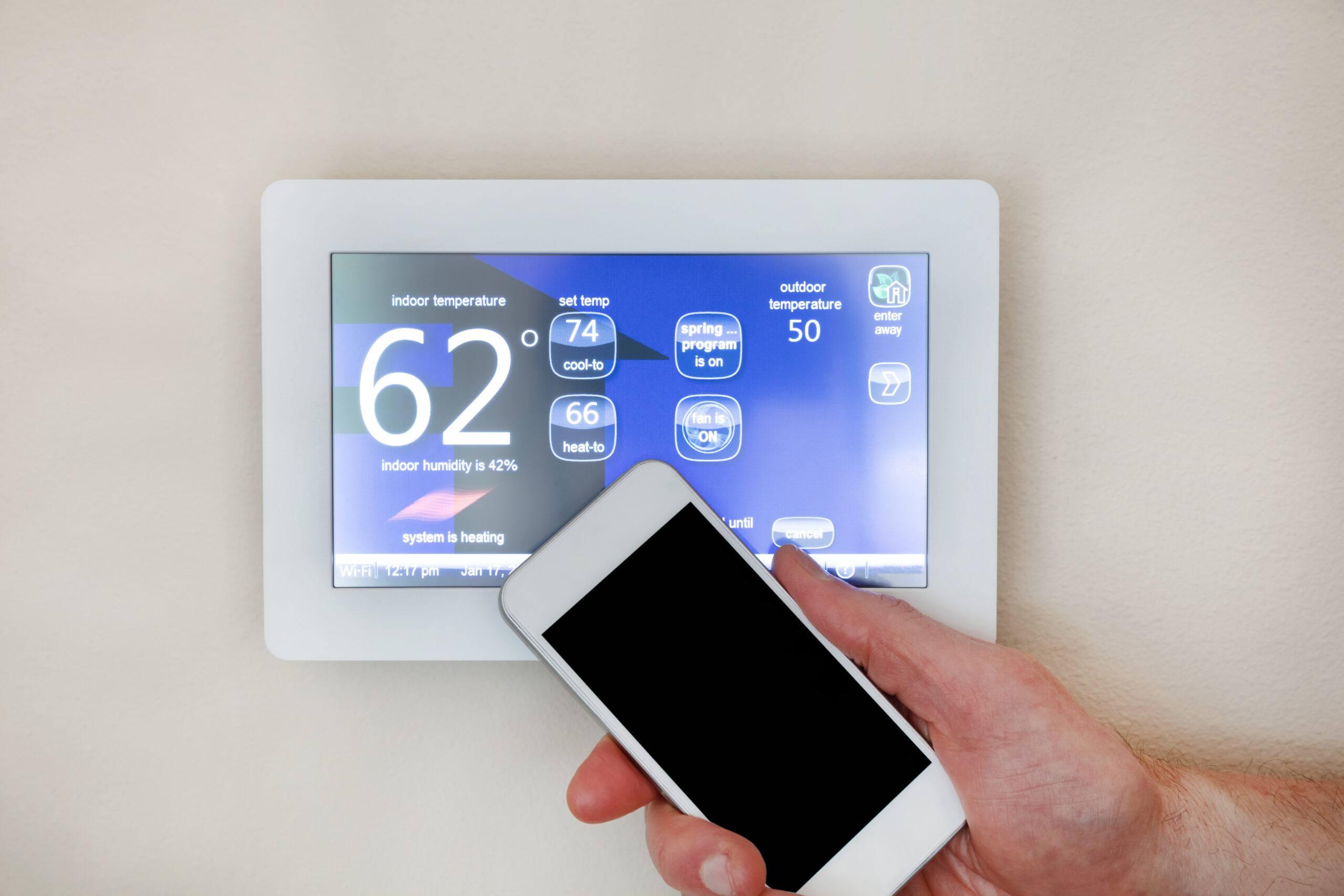 Install a programmable thermostat
There are several benefits to installing a programmable thermostat that helps save money and energy. A programmable thermostat follows a preset schedule to adjust the temperatures in your home, including customizing zones for rooms that don't get as much use as others, making your house comfortable all year round, especially during extreme heat. A programmable thermostat also optimizes your heating and cooling unit and makes your whole house more energy-efficient, equating up to 10% in savings.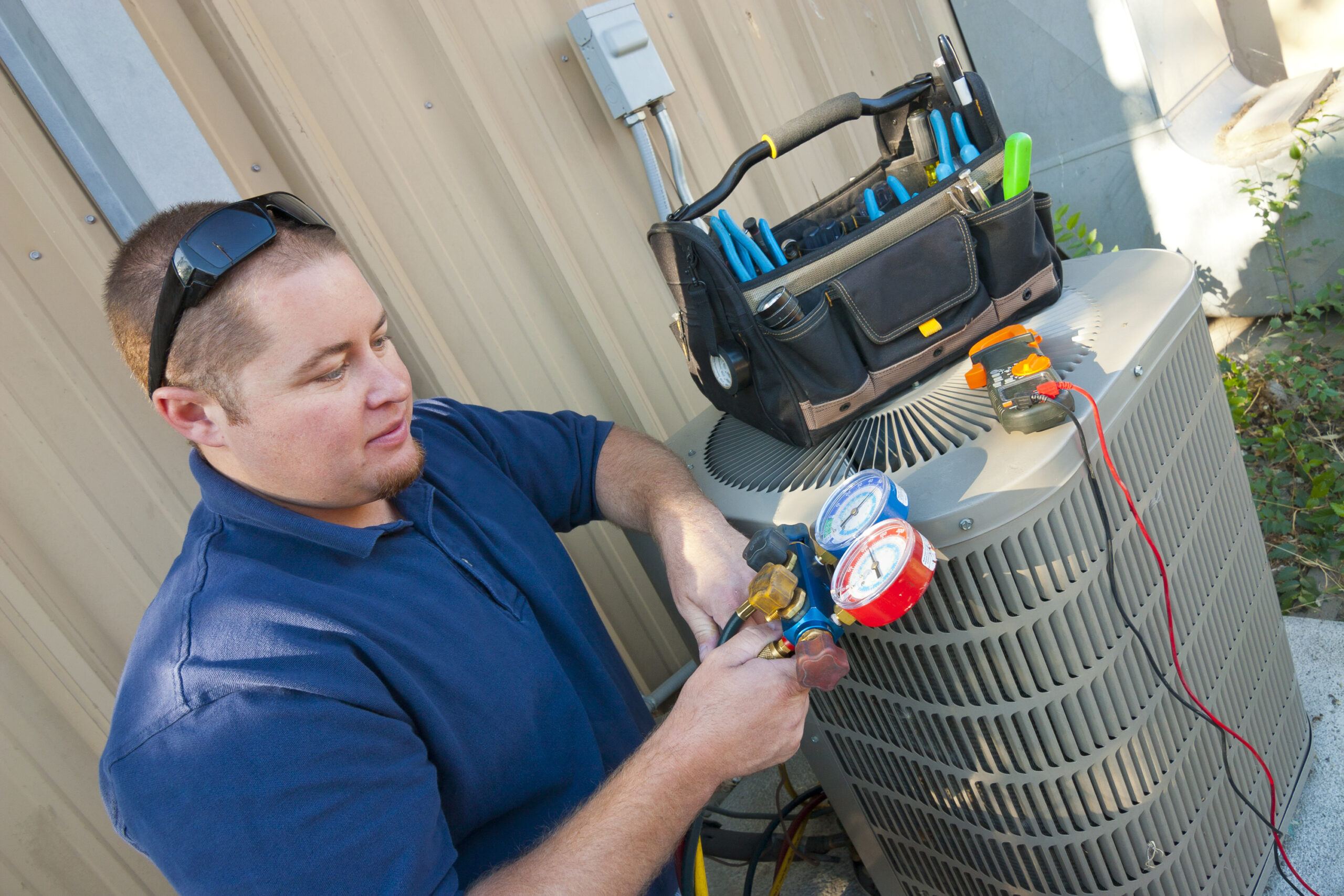 Change your filters & perform regular HVAC tune-ups
Help your HVAC run more efficiently by checking and replacing your air filters regularly (approximately every 3 months) and arrange for annual summer and winter maintenance with a qualified technician.
Put your garage or laundry room on a motion sensor
By setting up a motion sensor for your light in your garage and laundry room, you can ensure that your lights are on only when you need them.  This works well for overhead lights in utility spaces. This quick fix will help families with forgetful adults keep their costs under control.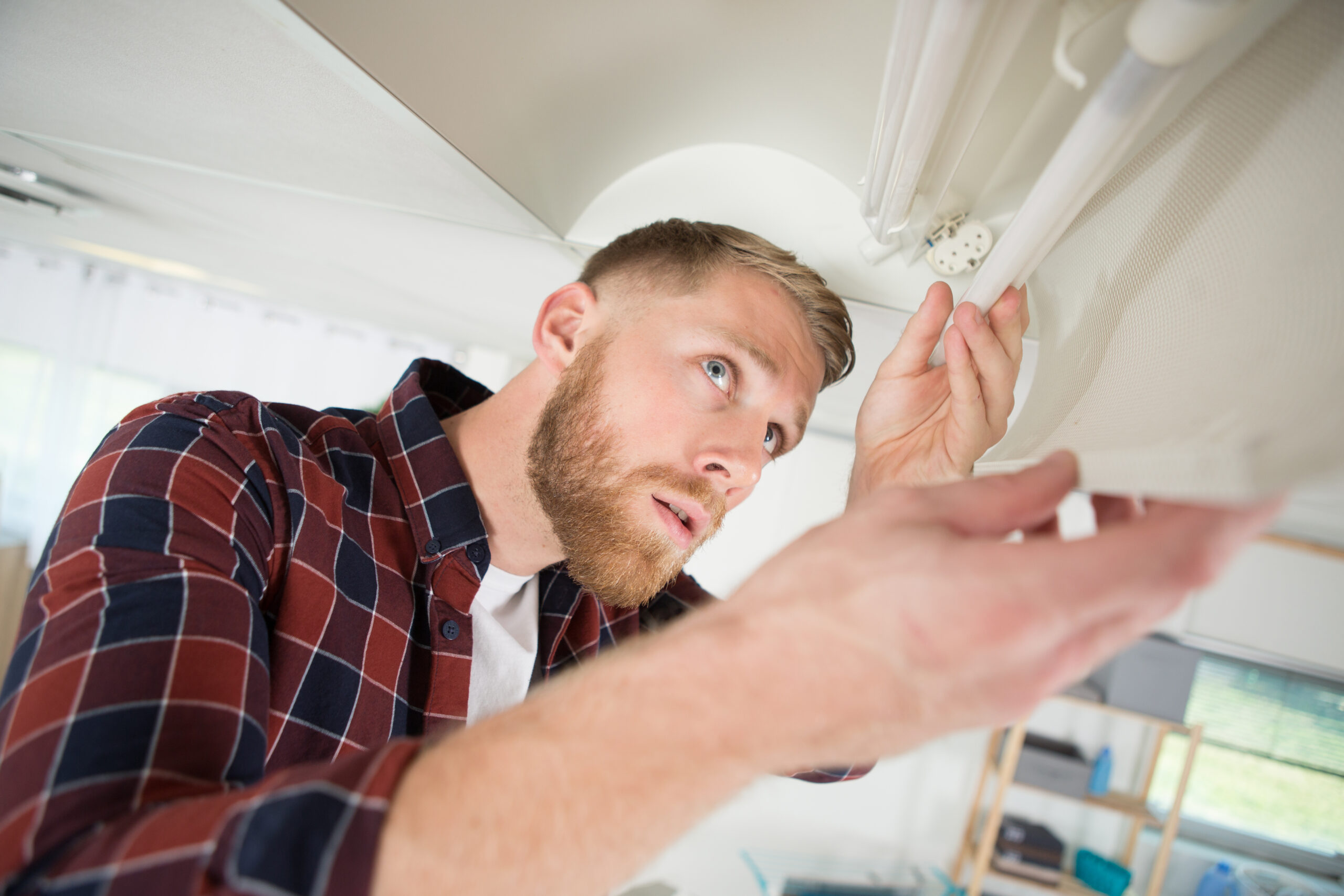 Replace the ballast in fluorescent fixtures
A ballast is a small device wired to the light's circuitry. Sometimes called the control gear, a ballast's job restricts the electrical current passing through the circuit. The main power in most homes tends to have a higher voltage than what the individual lights need to work. The ballast works by providing a slight voltage boost to start. It then supplies just enough volts for the light to continue operating safely.  Fluorescent lights use mercury vapor heated by electricity to produce sufficient light for daily use. Mercury is highly conductive when vaporized. Without a ballast in place, the circuit would contain too much current for the electronics to handle, which can ultimately burn out or catch fire.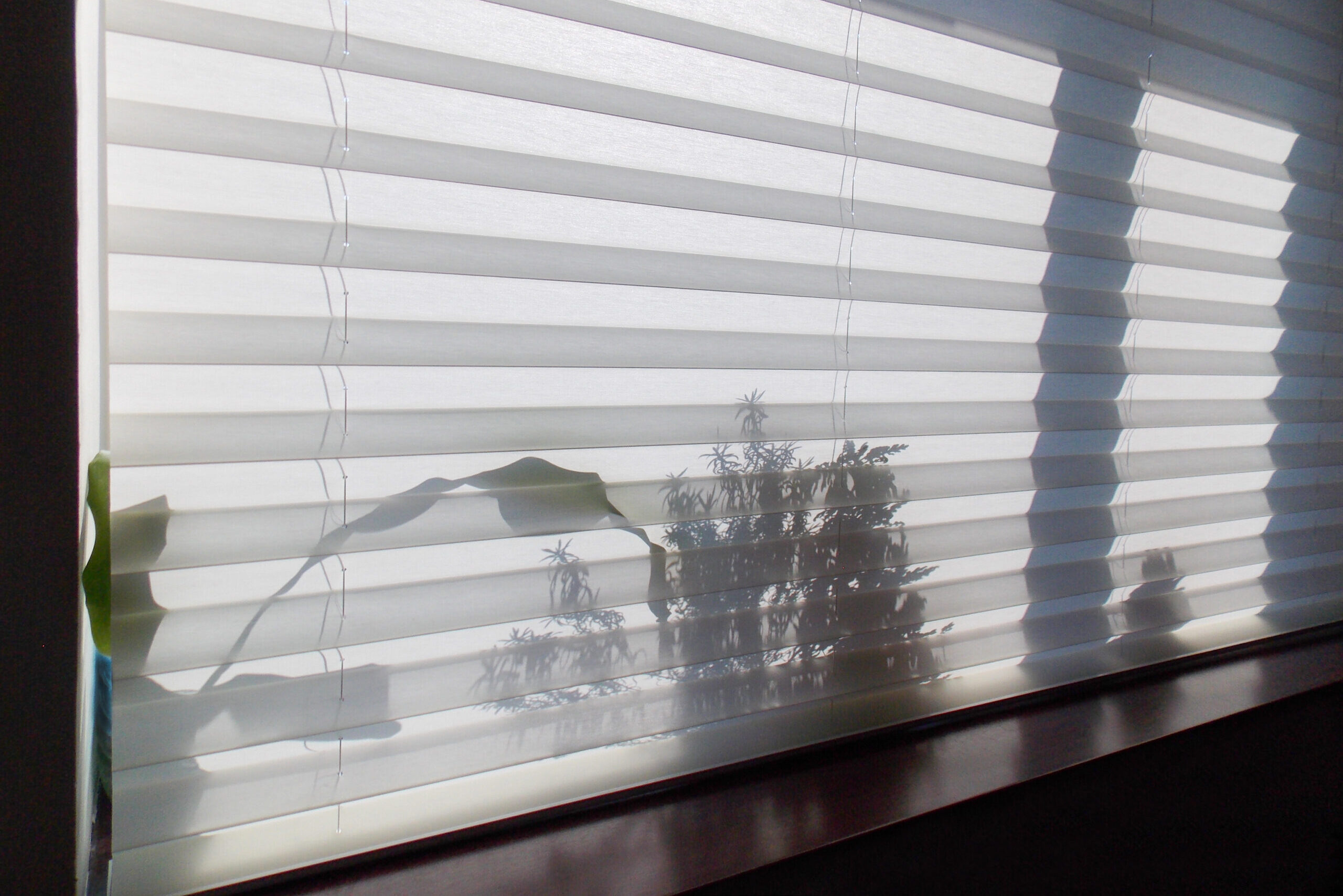 Consider installing cellular blinds over windows
Installing cellular blinds can save a lot of energy and improve comfort because of the space between the outer and inner face of the blind.  Cellular shades are made from multiple layers of fabrics, which can help reduce heat buildup in a room. This is a great benefit for hot summer days, as it can keep your home cooler when the temperature rises. Use room darkening blinds in bedrooms and light filtering blinds in other rooms for privacy as cellular shades can make it harder for people on the outside to be able to see in your home.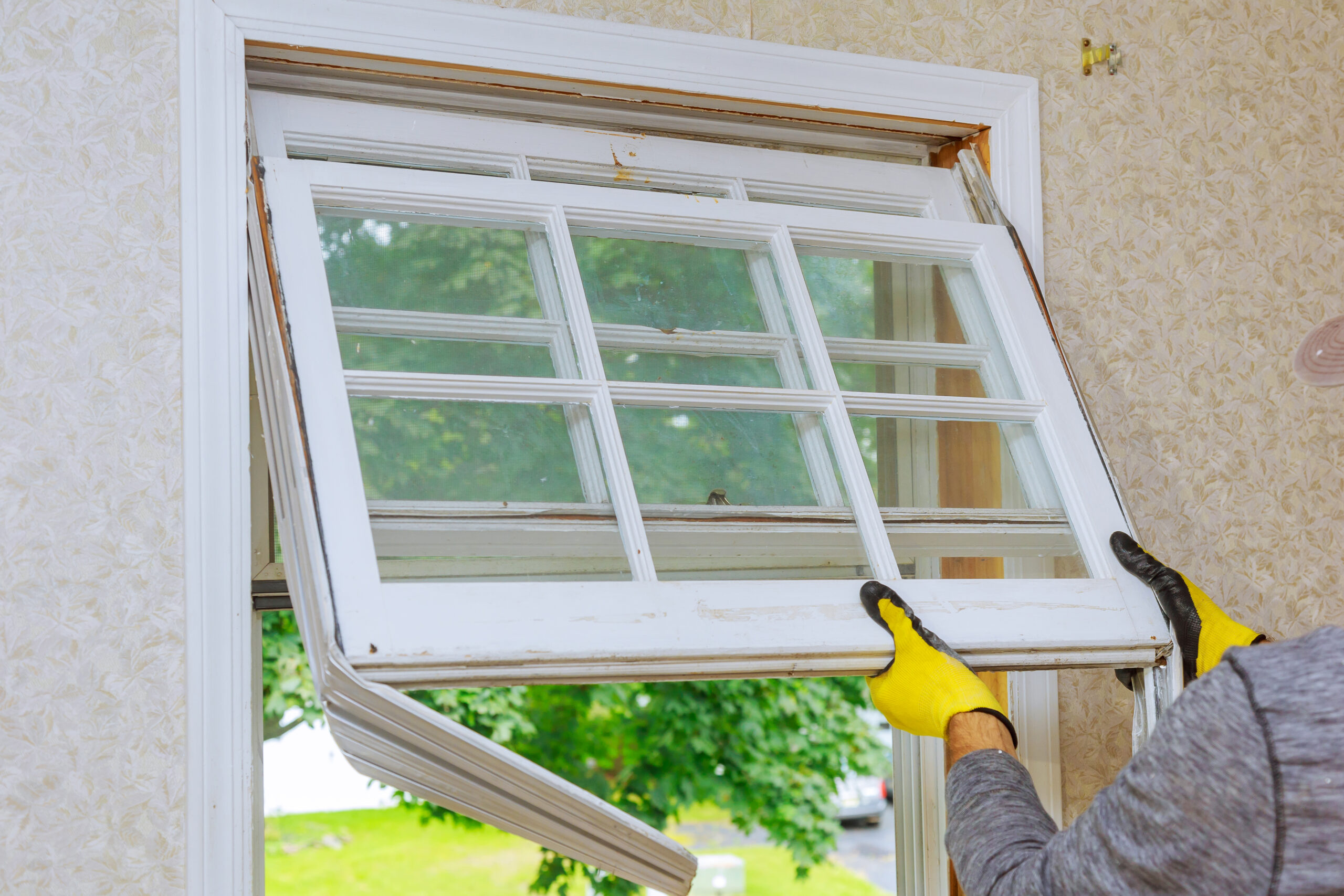 Replace windows & sliding glass doors
Up to 40% of air conditioning loads can come from windows and sliding glass doors. If you can only replace a few windows or doors, start with sliding glass doors that face south or west. The lower the "U-factor" the better and 0.30 is the minimum for our desert.
There are a number of benefits to installing a pool cover, including reducing the risk of accidental drowning, conserving water by reducing evaporation and thus reducing the amount of water you need to add, reducing the amount of chemicals needed, saving time and money on maintenance by allowing less debris to get into the pool, and reducing the energy costs of heating the pool water, since most pool covers retain heat.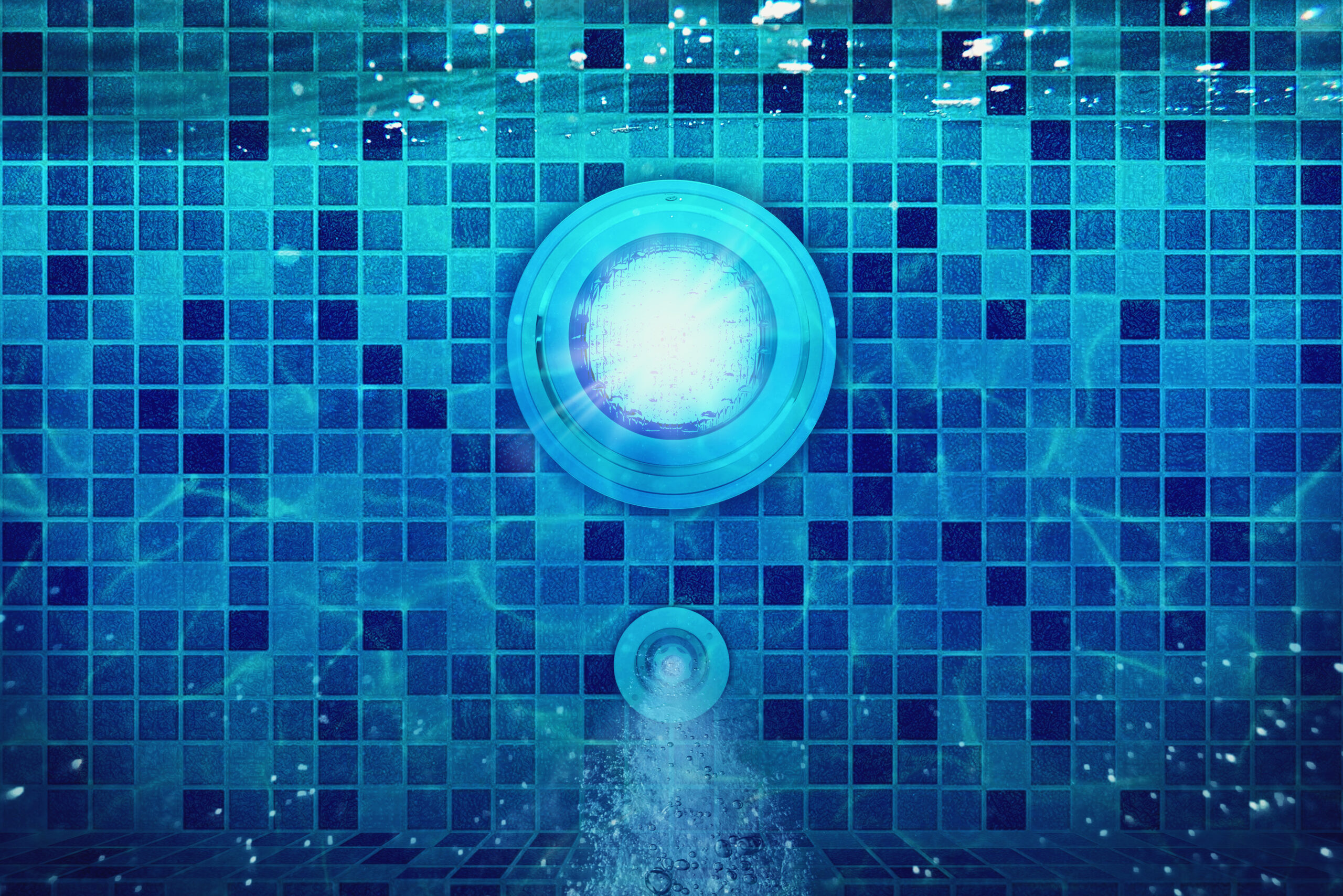 Install a right sized & efficient pool pump
A pool pump with excessive horsepower wastes energy. Also, a variable speed or direct drive pump is more efficient than traditional pumps. Further, an oversized pump uses more energy and does not increase the benefit to the pool. Don't forget to make sure it's ENERGY STAR rated for highest efficiency.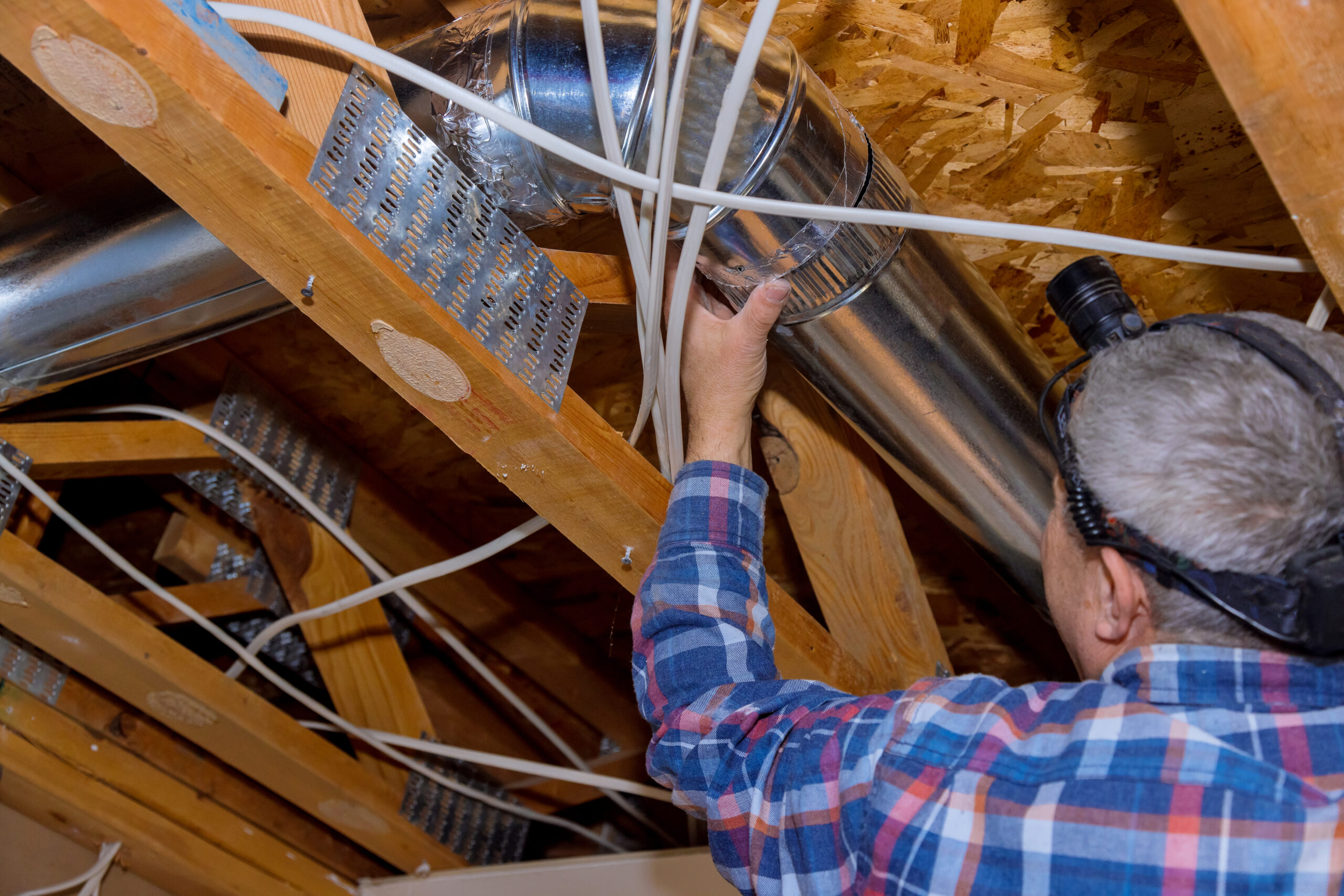 Add zones to the ductwork in your home
A zoned HVAC system redirects warm and cool air from areas once they reach their desired temperature. This zoned system allows homeowners to have greater control over their comfort while using less energy that can save you money.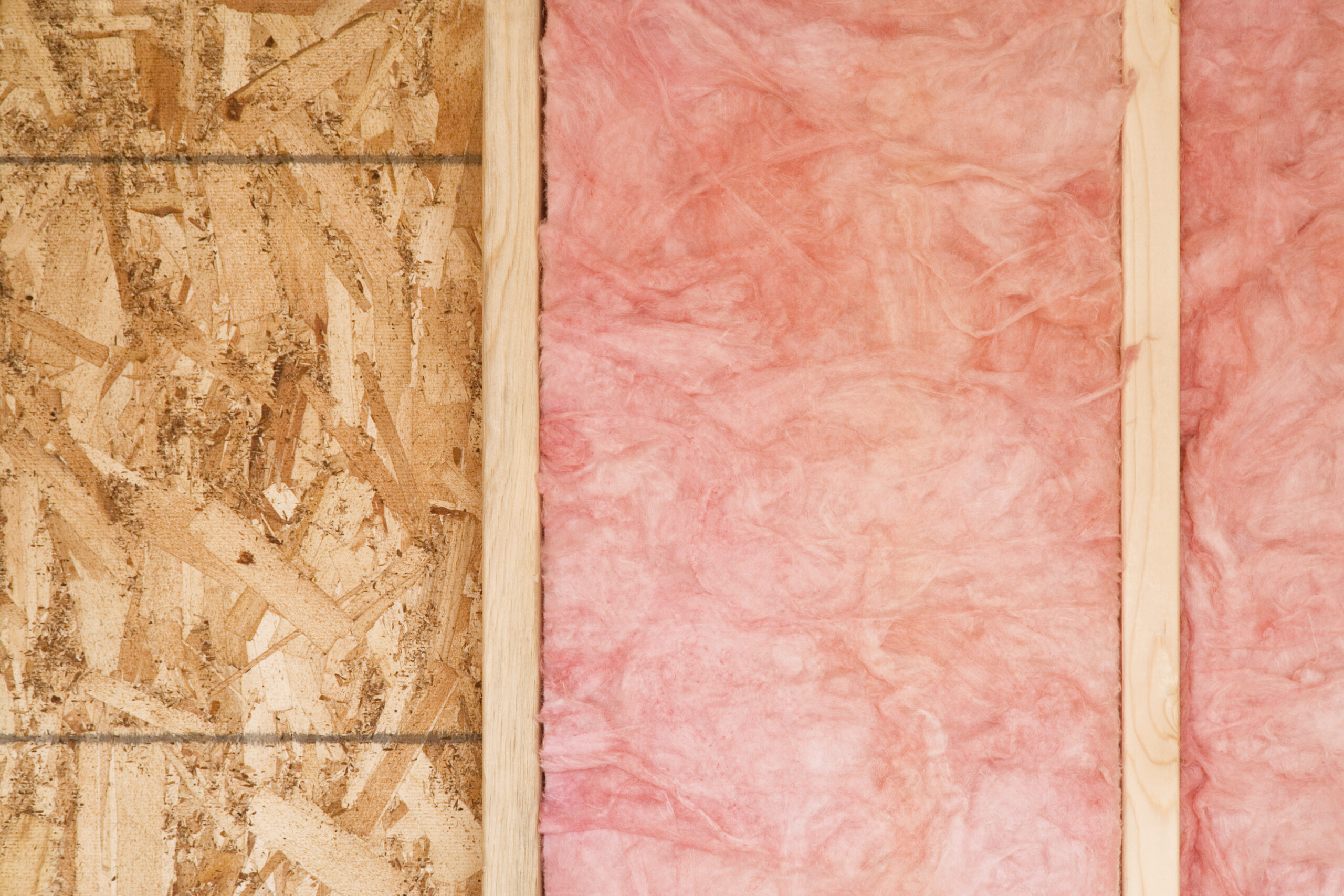 Check attic & wall insulation level
Adding even a little insulation to your home can save you money. Plus, it will reduce noise, increase comfort, and maintain indoor temperatures longer, helping prolong the life of your air-conditioning unit!   Measure depth of insulation and ensure that attic insulation is at least R-38.   High performance insulation can be 10" but most batt insulation needs to be at least 12 or more inches thick.   If  you are opening walls for any project, take advantage of the opportunity to improve wall insulation is R-15 [2022 Code requirement for new construction is R-13].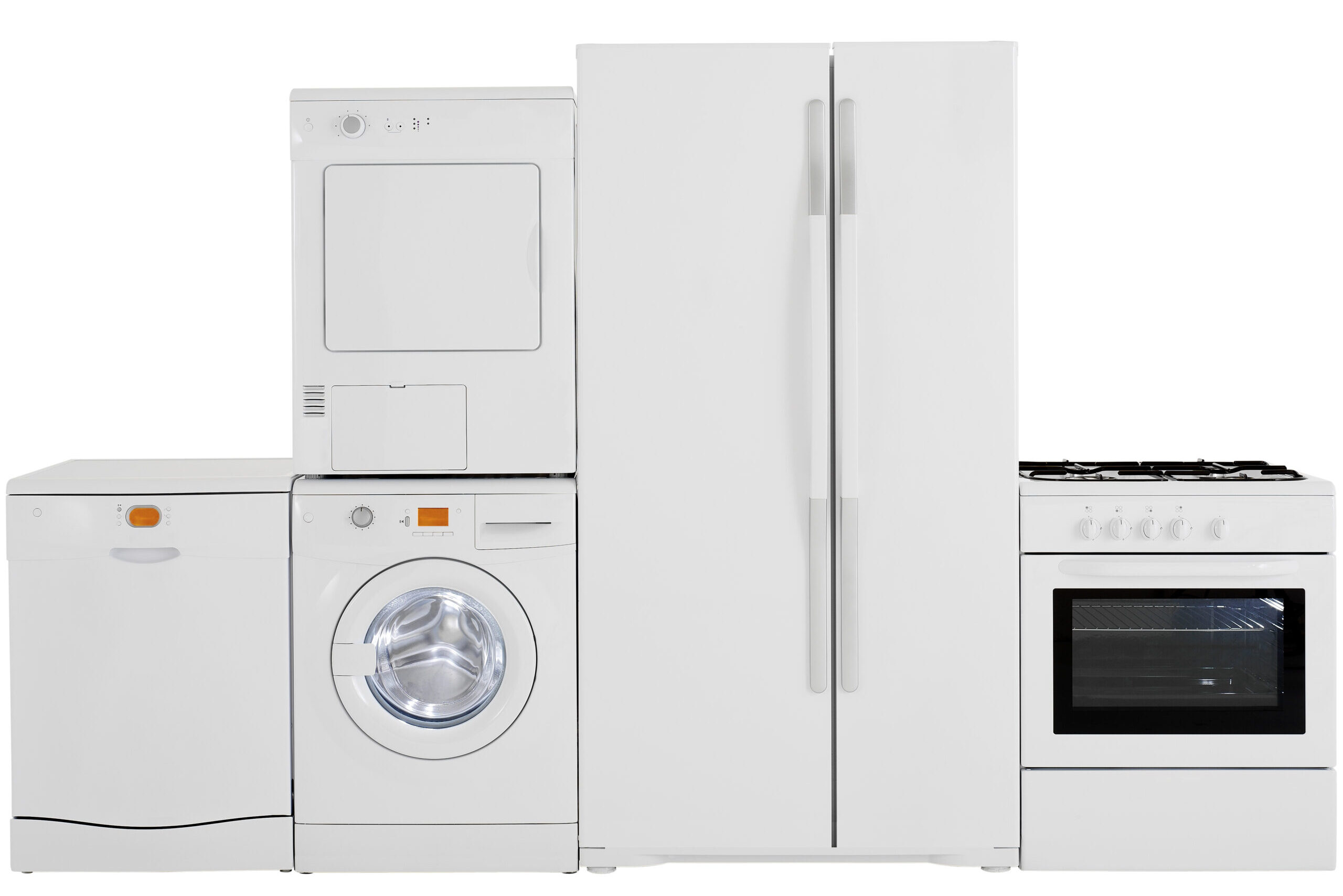 Switch to ENERGY STAR rated products
Household appliances account for nearly 11 percent of energy usage in an average house. A comprehensive package of ENERGY STAR certified appliances can reduce monthly energy costs, while offering improved performance, quality, and durability.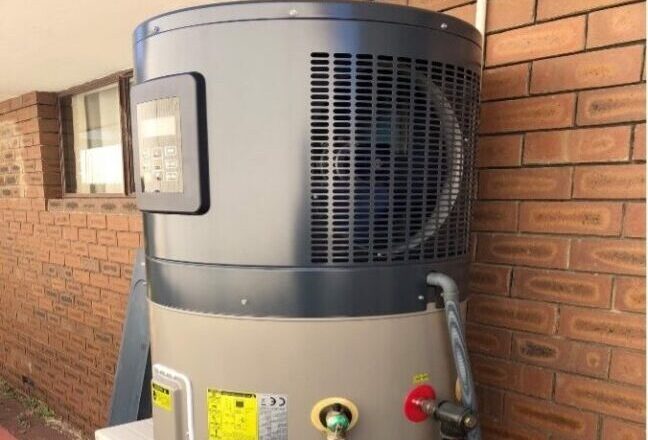 Save on hot water heating
Replace an old electric water heater or convert your gas water heater to new heat pump water heater and reduce your carbon footprint. Heat pump water heaters gather ambient warmth from the air and compress it to heat up the water, which results in high efficiency and great cost savings when compared to other methods.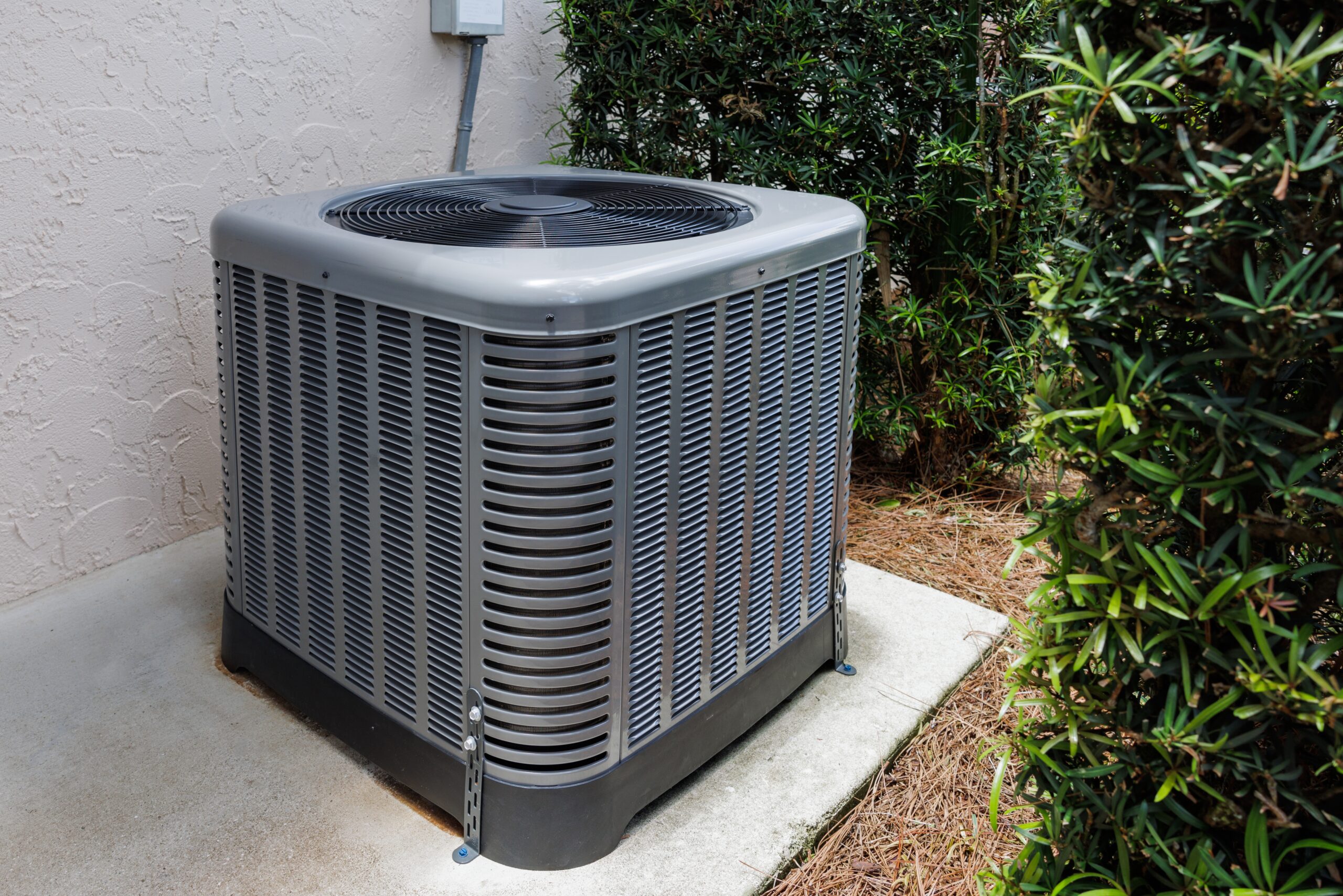 Upgrade your HVAC unit to SEER 16 or better
When replacing your whole house HVAC unit, upgrade to equivalent of SEER rating of 16 or better.  The current code is SEER2 (formerly SEER 14) but increasing the SEER rating can result in significant energy and therefore financial savings.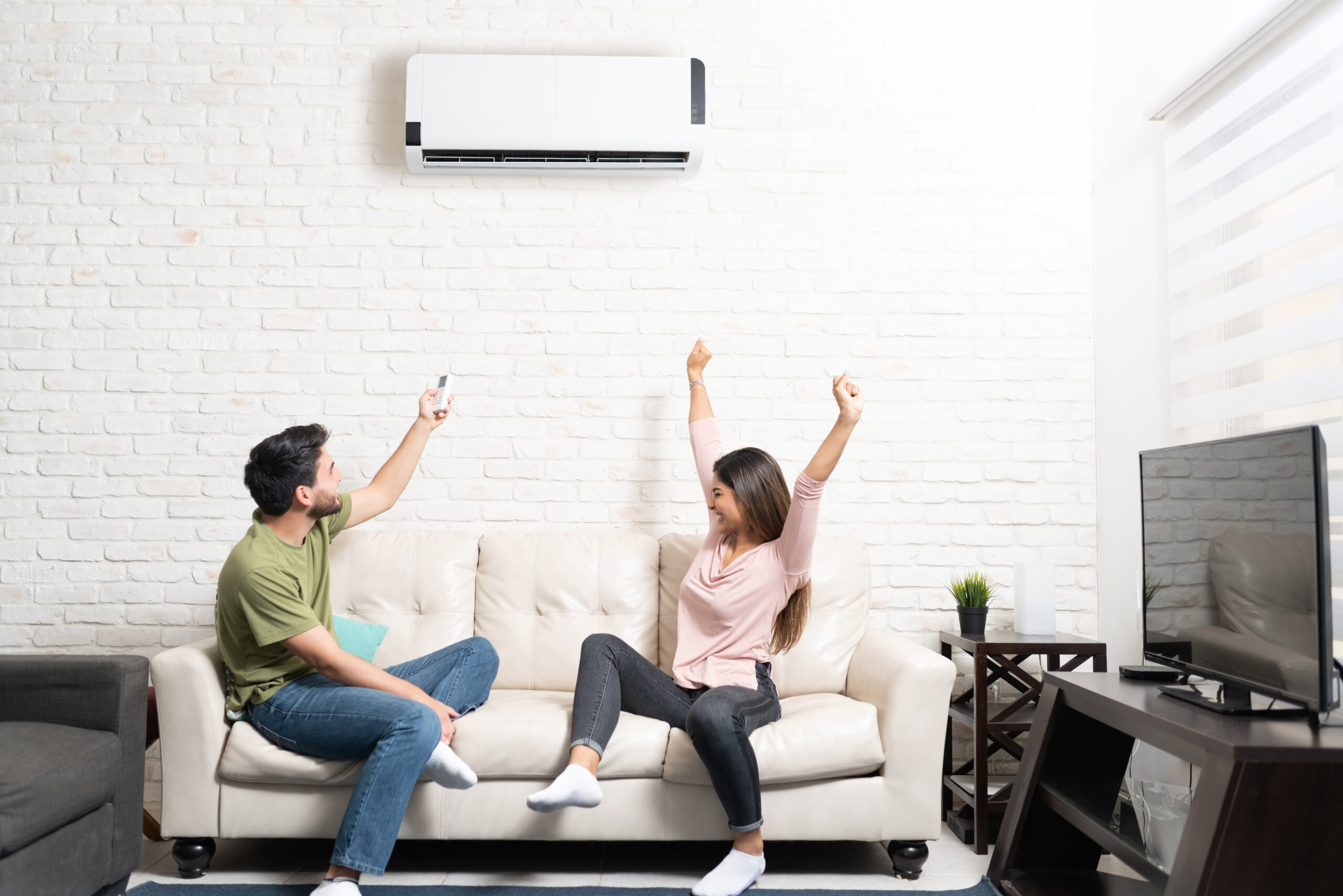 Install a mini-split in the 2 most used rooms
If you typically use a few rooms in your home (e.g. a living room and 1 bedroom), consider installing a ductless mini-split system to serve these rooms. The installed cost is much less than a central air system and can be used independently or to supplement a central air system.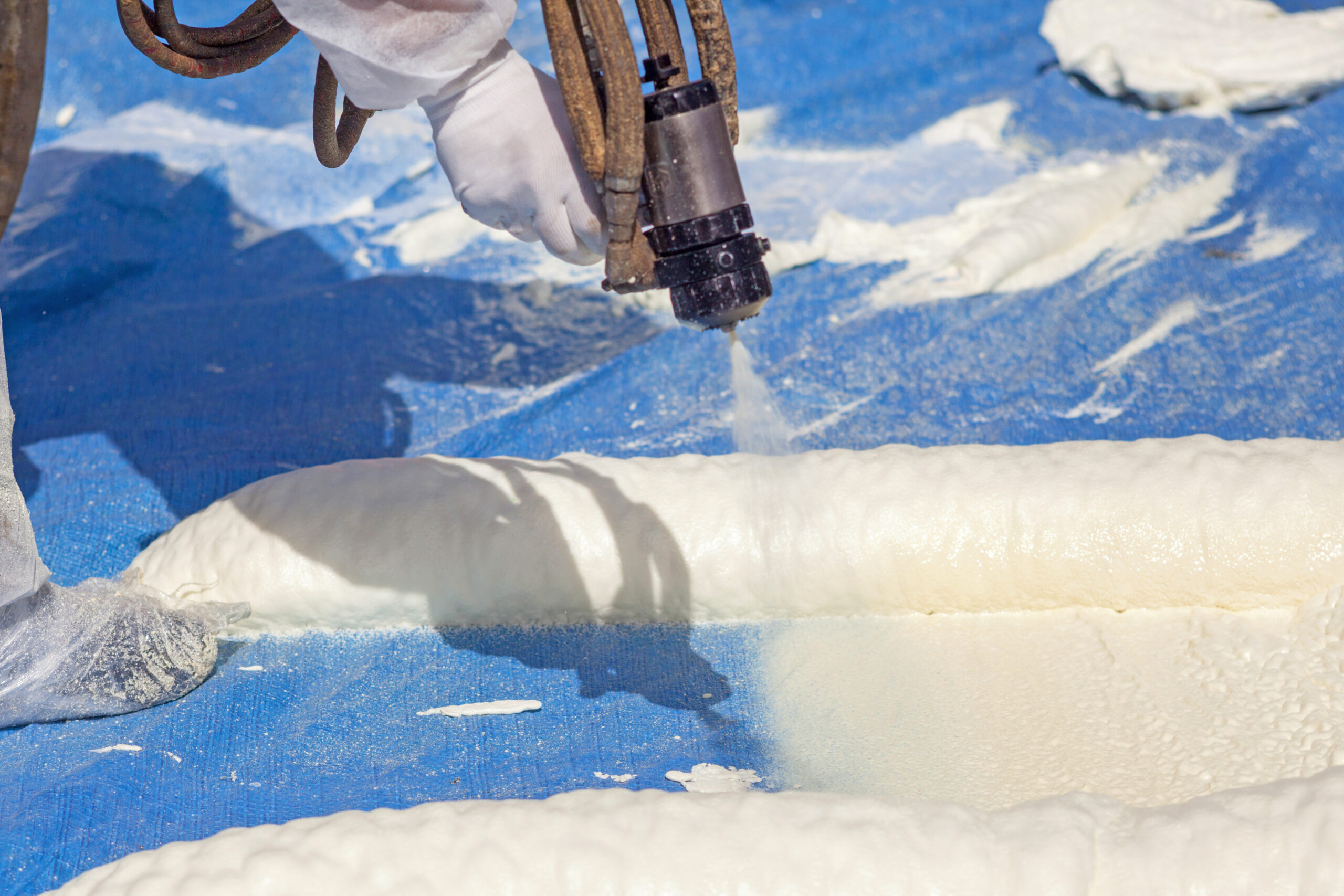 Get a "cool roof" on your home
A "cool roof" can save up to 15% on your AC load and add years to the life of your roof. A single-ply or foam "cool roof" reflects the sun's radiation and gives off heat quickly. Whether you replace your roof or overlay it, you need a permit and the roof must meet California Energy Code "cool roof" minimums.
0=no cost, $=very low upfront cost, $$=low to medium upfront cost, $$$=medium to high upfront cost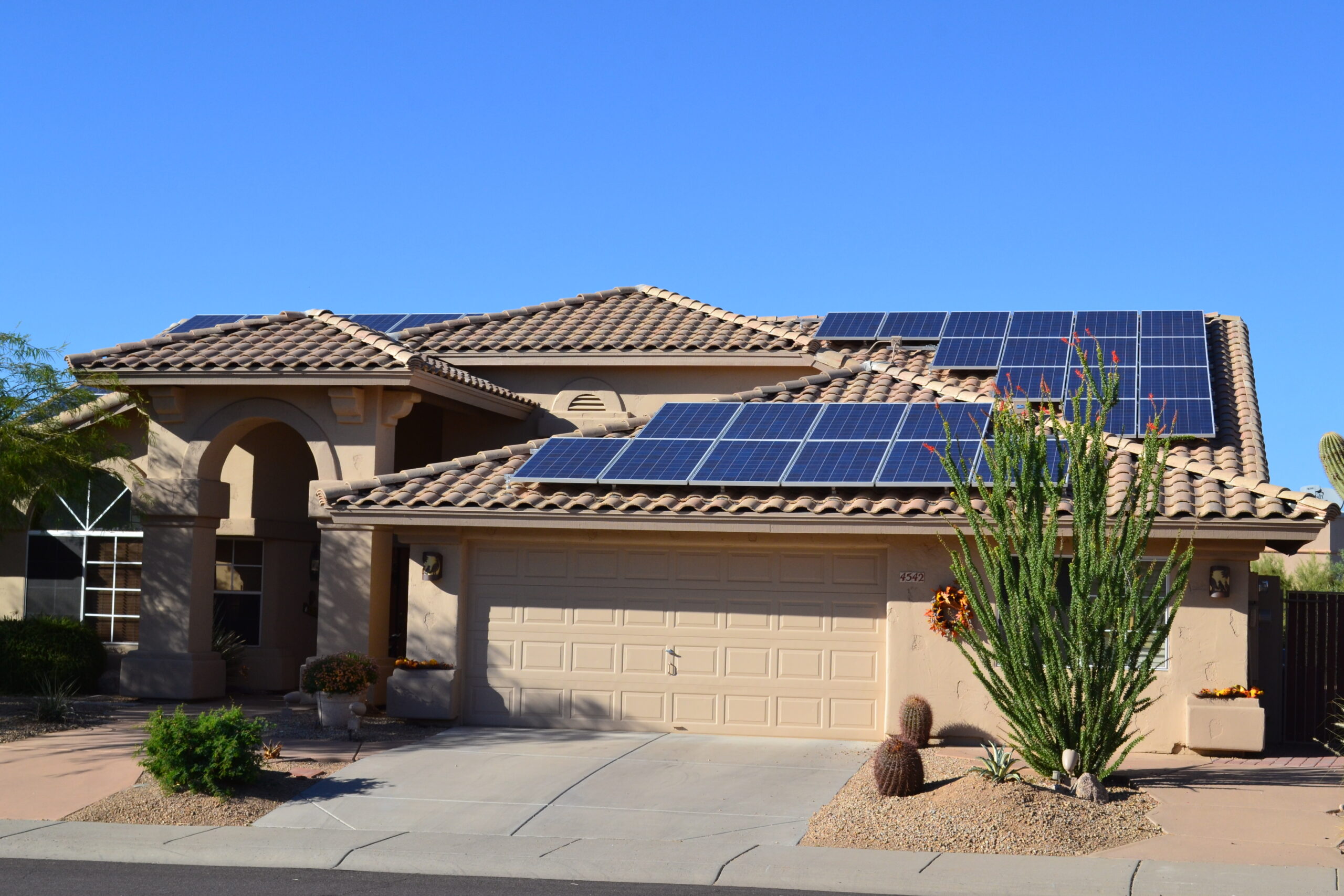 Install solar cells for at least a portion of your electric needs
Solar energy is sustainable, renewable, and plentiful. A solar electric system provides an opportunity for you to reduce your monthly utility bills and make a long-term, low-risk investment. Each kilowatt-hour (kWh) of solar that is generated will substantially reduce greenhouse gas emissions like CO2, as well as other dangerous pollutants such as sulfur oxides, nitrogen oxides and particulate matter. Upfront costs vary depending on how your system is contracted. Click here to learn more about going solar with DCE!
Lower Your Emissions: Be Cleaner
0=no cost, $=very low upfront cost, $$=low to medium upfront cost, $$$=medium to high upfront cost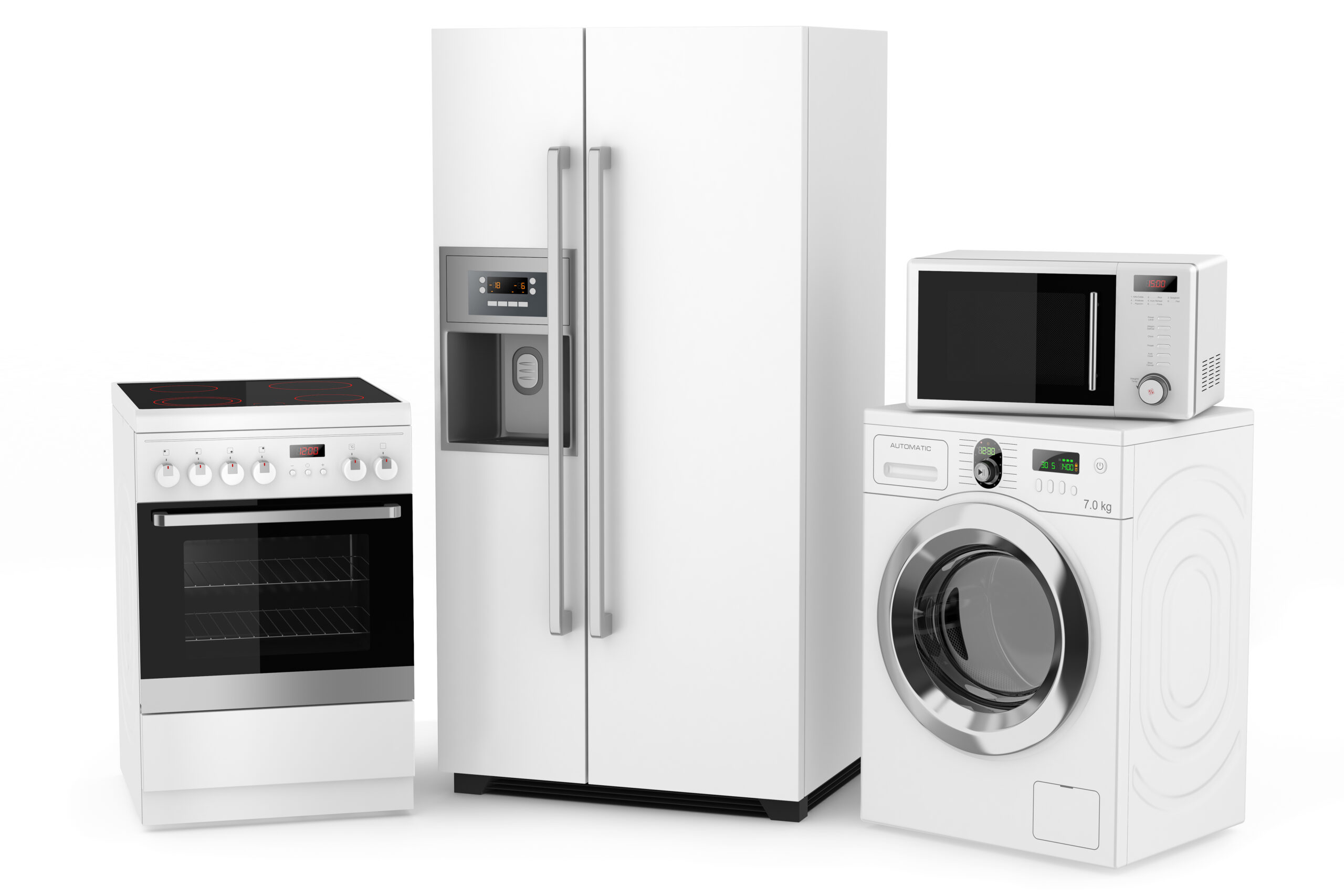 Install an efficient electric appliance instead of gas
The easiest way to cut GHGs emissions from the home is to replace gas-burning appliances with electric ones. Gas stoves and ovens release combustion pollutants directly inside your home so switch to an electronic oven, dyer, induction cooktop, or tankless water heater.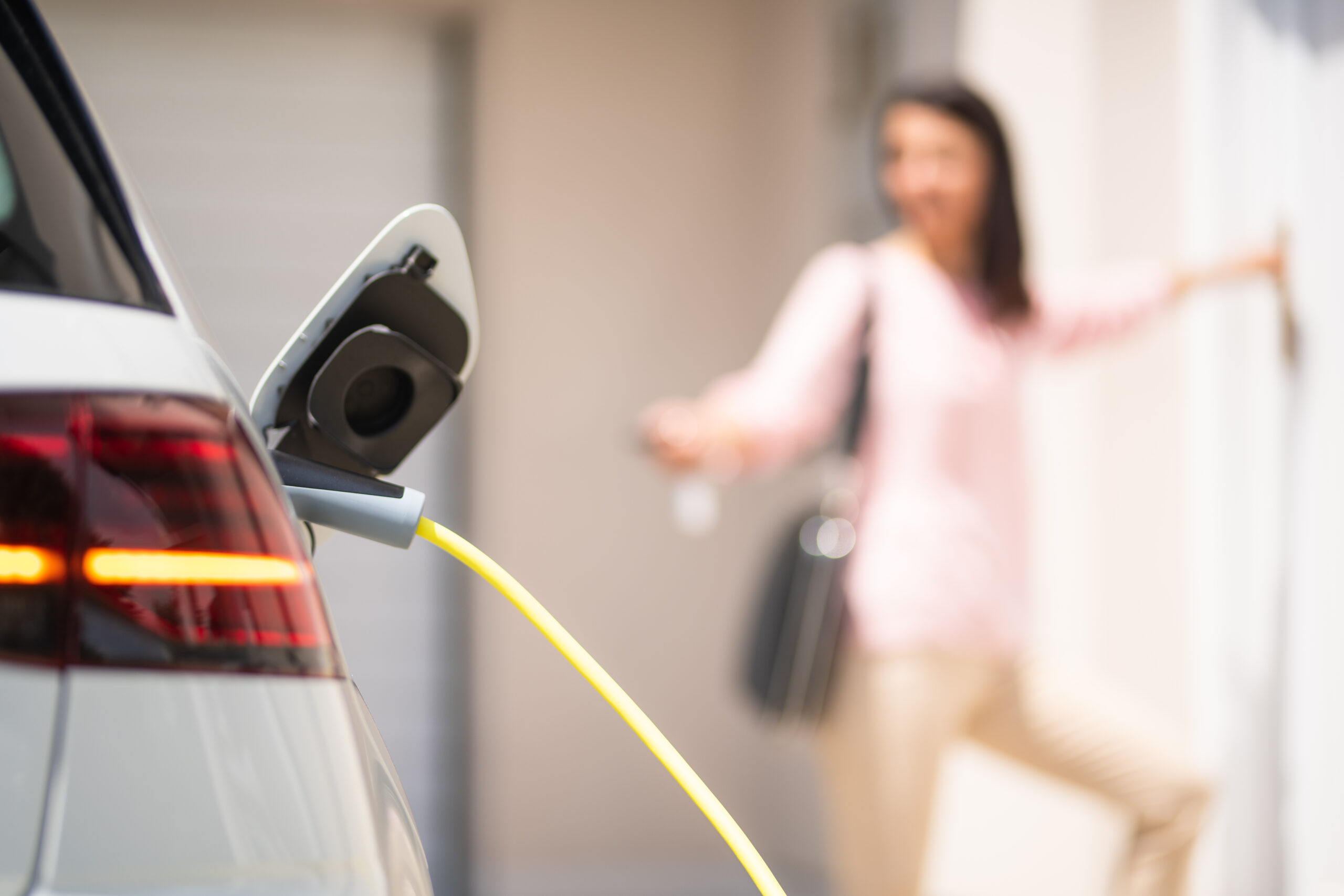 Purchase an electric vehicle instead of a gas powered vehicle
Electric vehicles typically have a smaller carbon footprint than gasoline cars, even when accounting for the electricity used for charging. EVs have sufficient range to cover a typical household's daily travel, which is approximately 50 miles on average per day. Most EV models go above 200 miles on a fully-charged battery, with nearly all new models traveling more than 100 miles on a single charge.There's no excuse not to ditch the pump and go electric!
12 Simple Tips To Save Energy & Money!
Residential Rebates & Programs
DCE Net Energy Metering (NEM) program offers the same rates for your excess energy production as Southern California Edison (SCE). Customers who need energy beyond what their system can provide are able to go green with DCE's Carbon Free plan or can choose to purchase energy at a lower cost than what you pay SCE with our Desert Saver plan.
Self-Generation Incentive Program (SGIP) is a California Public Utilities Commission (CPUC) program that offers rebates for installing energy storage technology in your home. These storage technologies include battery storage systems that can function in the event of a power outage.
Solar on Multifamily Affordable Housing (SOMAH) program provides financial incentives for installing photovoltaic solar energy systems on multifamily affordable housing. The program delivers clean power and credits on energy bills to affordable housing residents.
California Low-Income Weatherization Program supports owners and residents to lower utility costs, save energy and reduce greenhouse gas emissions in multifamily properties.
Federal Tax Credit is provided after the purchase of an EV. The tax credit ranges from $2,500-$7,500, depending on tax liability, battery capacity, and vehicle make/model.
California Clean Fuel Reward offered through SCE provides a point-of-sale incentive worth up to $1,500 on new EV purchases.
Clean Vehicle Assistance Program (CVAP) provides grants and affordable financing to help low-income Californians purchase a new or used hybrid or electric vehicle. Maximum household income must not exceed 400% of 2018 Federal Poverty Level. CVAP and CVRP incentives cannot be combined. For customers that qualify for both incentives, CVAP is a better option for purchasing a new or used EV.
Clean Vehicle Rebate Project (CVRP) promotes clean vehicle adoption in California by offering rebates of up to $7,000 for the purchase or lease of new, eligible zero-emission vehicles, including electric, plug-in hybrid electric and fuel cell vehicles.
Finance Your Clean Energy Project
Energy Saving Tips for Commercial Customers
There are plenty of ways to reduce your electricity bill, and most don't require ongoing changes in behavior. By investing a little time and money upfront to adopt the following energy-conservation strategies, you can save hundreds, if not thousands, of dollars every year. Here are six tips to help lower your energy bills and reduce maintenance costs:
Perform an energy audit (click here). An energy audit is a comprehensive, professional assessment of your energy use that offers a clear roadmap to energy efficiency.
Install energy-efficient lighting. Lighting upgrades are some of the quickest, most obvious, and most effective ways to save energy:

Replace your inefficient light bulbs (i.e. halogen, incandescents) with LEDs.
Replace your fluorescent tubes (T12s are a must-replace, T8s are a nice-to-replace) with tubular LEDs or new LED fixtures.

Manage your HVAC equipment. A heating, ventilation, and air conditioning (HVAC) system is one of the largest energy drains in any building, and one of the most fruitful sources of energy savings. The following measures can reduce your HVAC system's energy use by up to 40%:

Find and seal air leaks in your building to eliminate the loss of warm and/or cool air
Install programmable thermostats to ensure that your HVAC system spends less energy regulating the temperature in your building when no one is around (i.e. at night and over the weekends).
Schedule regular maintenance with an HVAC professional in the spring and fall of every year, at a minimum.
Change air filters regularly—the key being if it looks dirty, change it.

Activate power management features on your computer. To save $10-$100 per computer per year in electricity costs:

Configure the settings on your computer and monitor(s) to initiate low-power sleep mode after 10-15 minutes of inactivity. This simple step saves a significant amount of energy, and has no downsides to speak of.
Learn more about how to configure your computer's settings.FYI: Low-power sleep mode "pauses" the current state of your computer and reverts to a minimum power state—just enough to retain the open data. When you click the mouse or push a button on the keyboard, the computer "resumes" its operations with the same open apps and files.

Purchase energy-efficient appliances. Before you buy or lease new office equipment, check to see if they are ENERGY STAR® certified. An ENERGY STAR® appliance has been rigorously evaluated and determined to be energy-efficient.It used to be the case that ENERGY STAR® appliances cost more than standard appliances, but that is less true today. Thanks to the high demand for ENERGY STAR® products, appliance manufacturers have ramped up production and as a result their costs have gone down. In any case, even if an ENERGY STAR® appliance costs more than a conventional appliance upfront, the more efficient product will typically be cheaper over the long run due to utility bill savings, depending on the initial price difference.
Prevent "phantom" energy. In the same way that leaky faucets waste water, many appliances consume electricity when they are turned "off". This is what we refer to as a "phantom" energy load, and it inflates your electricity bill. To stop these energy leaks.

Plug neighboring appliances into a power strip, and make a habit out of switching off those power strips at the end of each day. Of course, one or two "phantom" appliances might not draw much power, but a whole office of electronics does add up. In total, "phantom" energy loads can account for as much as 20% of your electricity bill.
Commercial Rebates & Programs
California State Emergency Program (CSEP) is a temporary program for 2021 that would provide incentives for large electric users to reduce their electric demand when called upon and allows customers to use their Prohibited Resources (aka Back Up Generators) to do so.
SCE Energy Savings Solutions for your Business
SoCal Gas Rebates & Incentives for Business
SoCal Gas Energy-Saving Programs
Rural Energy for America Program (REAP) provides guaranteed loan financing and grant funding to agricultural producers and rural small businesses to purchase or install renewable energy systems or make energy efficiency improvements.
Renewable Electricity Production Tax Credit (PTC) receive a corporate tax credit from the U.S. Internal Revenue Service eligible renewable technologies such as: Geothermal Electric, Wind (All), Biomass, Hydroelectric, Municipal Solid Waste, Landfill Gas, Tidal, Wave, and Ocean Thermal, Wind (Small), Hydroelectric (Small).